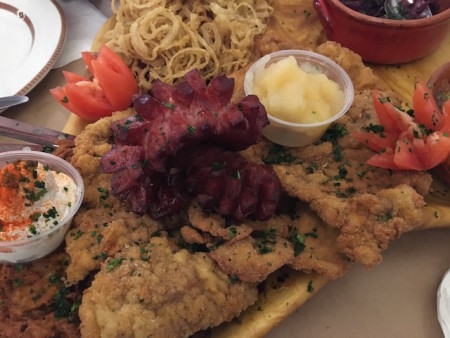 One area that has been hard hit during this time of restriction has been the restaurant business. Big chain restaurants will most likely survive, but the restaurants listed below are family ventures. If you know any of them, you know the blood, sweat, tears, love, and talent that have been poured into making their dream a reality. We have been to all of the following restaurants, except for one, and if you live in their area, please consider ordering food from them so they can keep their doors open for their communities. Most of them have restricted hours and are not able to host you for dining in. I realize that is a part of the fun, of course, but you can get carry out or ask about whether they offer gift certificates for a future, in person, visit.
Some of our favorite restaurants serving Hungarian food:
The Rhapsody in Southgate, Michigan
Balaton Restaurant in Cleveland, Ohio
Huszár's in Pittsburgh, Pennsylvania
Darlington Inn in Ligonier, Pennsylvania
Paprikas in Hellertown, Pennsylvania
third Saturday of the month is Hungarian Night
3391 Rt 27, Franklin Park, NJ 08823
Laszlo's Iron Skillet in Cincinnati, Ohio
Taste of Europe on Hilton Head Island, South Carolina
Herbert's Bakery in Port Orange, Florida
Sunnyside Café in Sarasota, Florida
Brigitta's in Kilgore, Texas
Edelweiss in Phoenix, Arizona
Novak's Hungarian Restaurant in Albany, Oregon
If we missed your favorite restaurant, send us a message at Liz@MagyarMarketing.com with the name, city and state where it is located, and a website and we will add it to the list!
Sign up for our e-newsletter below!
Looking for meaningful gifts to celebrate your Hungarian heritage with the ones you love? Visit our website MagyarMarketing.com to see our products. If you would like to receive our free catalog by mail, email us at Liz@MagyarMarketing.com or give us a call at 1-800-786-7851!