September 23 thru October 5 Wine and Culinary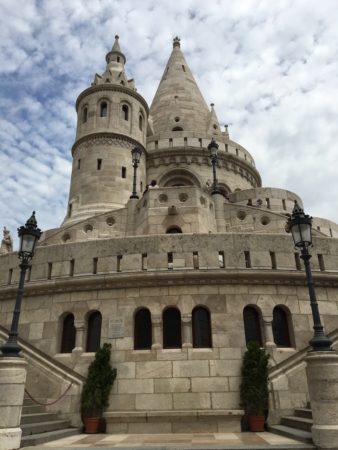 Magyar Marketing presents:
Magyar Living's
2018 Wine and Culinary Hungary Tour
September 23 – October 5, 2018
Featuring Szekszárd, Siklós, Badacsony, Balaton, Harkány, Villány and Budapest
This tour includes:
12 nights in Hungary with time to explore each location!
A/C coach services & English speaking guide
All hotel accommodations (4 star or best in region)
Two meals each full day
Relax at the spa in Harkány
Visit the artists and museums of Tolna County
Tour the Búsó Museum in Mohács
Explore medieval castle in Siklós
Enjoy the shops, sights, and smells of lavender in Tihany and tour the Abbey
Wine tastings in the Etyek, Szekszard, South Balaton, North Balaton, and Villány/Siklós regions
Explore the Festetics Palace in Keszthely
Spend the day in Etyek and enjoy a hands-on Hungarian cooking class as you prepare your own lunch
City tour in Budapest and Pécs
And other surprises
Land Tour price: $2900 per person, based on double occupancy
Single Supplement: $500
Travelers must depart from the USA on or before September 22, 2018!
Not included: flight arrangements, passport fees, etc.
Prices listed are for payment via check or money order. Credit card payments will have surcharge. Contact Liz for details and payment options.
For more information contact:
Liz Szabó Vos
liz@magyarmarketing.com
1-800-786-7851
Visit us at magyarliving.com
Shop our online store at magyarmarketing.com