Magyar Marketing Newsletter #151
Welcome! Isten Hozott!
January 2019
Happy New Year!
Our December was quite busy, but that is a good thing for us! We were able to have some fun family time once all the Christmas packages were sent to the post office and we could officially relax a bit. We enjoyed time with our children, our "in-loves" (it sounds so much better than in-laws and is a much more accurate description of the relationships), and even our "adopted" daughter from Hungary. Over the course of several days we laughed, played games, exchanged gifts, cooked, and ate some great food!
If you are looking for more ways to infuse Hungarian heritage in your life, you are in the right place! In addition to offering great products through Magyar Marketing, we also offer a lot of free resources through our sister website/blog: Magyar Living. We are committed to helping people discover, celebrate, and share Hungarian heritage in a variety of ways and we hope you are inspired to share what you know with those around you. We love learning about different facets of the Hungarian influence and traditions in the lives of families. Our cultural history is wonderful and important to pass on. If you feel you want to learn more, be sure to sign up for our e-newsletter so it comes directly to your email inbox each month!
~     ~     ~     ~     ~     ~     ~     ~     ~     ~     ~     ~     ~
Where in the world is Magyar Marketing? If you don't already know, Magyar Marketing is currently based in Evansville, Indiana (the southwest corner of the state). My mom started the business in Youngstown, Ohio but, when she passed away, we moved the business to Evansville, where we lived. My husband's job relocated us to New York for a few years but we returned to Indiana about 18 months ago. We do not have a regular storefront but we have a catalog (send us your mailing address and we will send you one!) and a website (it has more products than listed in our printed catalog!). You might have met us at a Hungarian event in the United States through the years as we do quite a bit of traveling. If you ever find yourself driving through Evansville, we would love to meet you for a coffee and chat if we are in town!
~     ~     ~     ~     ~     ~     ~     ~     ~     ~     ~     ~     ~
There is still time to join the Let's Cook Hungarian Challenge for 2019! If you need a little encouragement to get into the kitchen to make Hungarian food, this might just be the activity for you. We have several sibling sets who have joined in on the fun as well as parent/child groups. Even if you just join on your own, you will learn a lot and have a good time exploring Hungarian cuisine. It's free to join!
Send an email to liz@magyarmarketing.com with your name and full mailing address if you want to participate and I will send you the January Challenge! We already have had several people tackle the first dish and the results have been delicious so far!
~     ~     ~     ~     ~     ~     ~     ~     ~     ~     ~     ~     ~
Just arrived: Our dumpling (nokedli) maker from Hungary! With every order we will include a recipe for dumplings. We have found this easy to use, easy to clean up, and easy to store. Of course, you may have learned to make nokedli by scrapping the dough "off the plate", which is completely fine. But for those who are feeding a crowd and would prefer the process not be so labor intensive, this is a great solution! Click here to order!
We have a limited supply until March so make sure you get your order in soon if you are planning to make some chicken paprikás in the next 6 weeks! Otherwise, more will arrive in March and we will get them out to you as soon as we can!
~     ~     ~     ~     ~     ~     ~     ~     ~     ~     ~     ~     ~
New Product: Our Magyarország hat! Great weather is coming and our new ball cap has a  Hungarian crest embroidered directly on the hat (not just a patch). Our friend, Bill, came to the United States from Hungary as a youngster due to the Hungarian Revolution of 1956 and created this crest just for us and our embroidery projects. We also use this same direct embroidered crest on our polos — check those out here!
Our cap is available in black only! On the back is the word "Magyarország" which means Hungary. Click here to order. This is a great gift idea for the proud Hungarian in your life!
~     ~     ~     ~     ~     ~     ~     ~     ~     ~     ~     ~     ~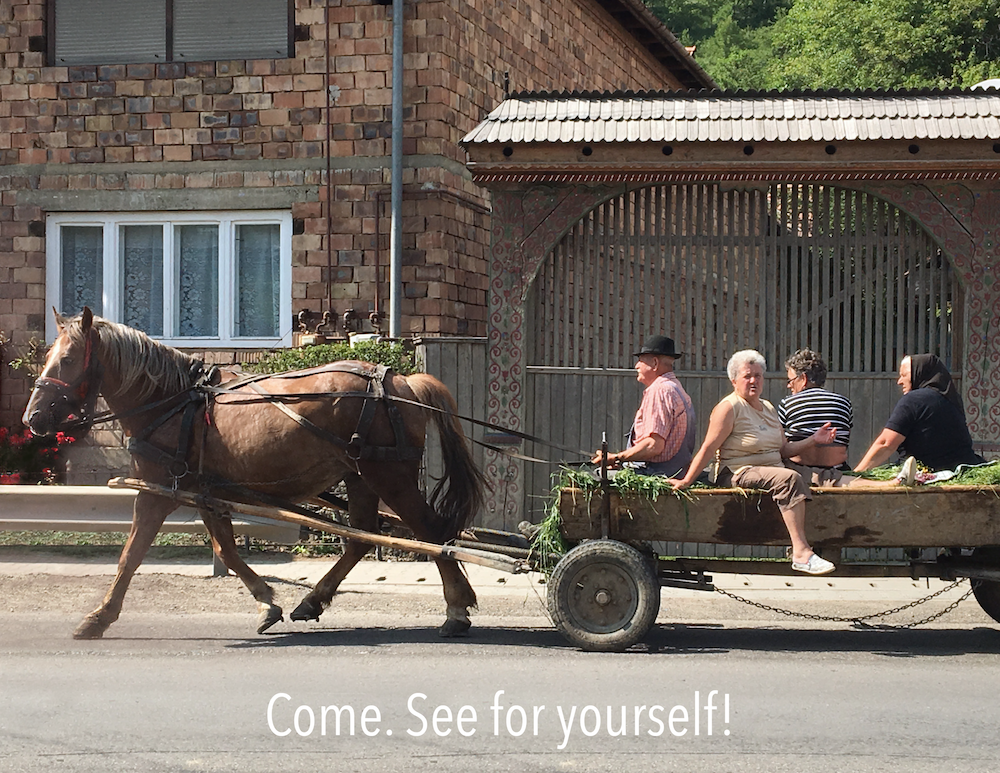 Join us in Transylvania! We only host this special tour every two years but it is amazing. Our time is spent learning about the beautiful people and places in the area of Romania that was once a part of Hungary. In June, our visit will include Bran Castle, Peles Castle, Csíkszereda, St. Anna's Lake, Red Lake, Korond, Torockó, Székelyudvarhely, Kolozsvár, and Temesvár. We will explore one of the most unspoiled regions left in Europe. The forested peaks, sweet waved valleys, and sparkling streams of the Salt Land will enchant you! Tour dates are June 6 – 20th, 2019! Contact me for more details as time is short to register!
~     ~     ~     ~     ~     ~     ~     ~     ~     ~     ~     ~     ~
Is visiting Hungary on your bucket list? Visit once and I can pretty much guarantee you will find yourself trying to figure out how soon you can return. If you have been to Budapest but want to really get to know the people and the culture, we have two wonderful trips coming up in 2019! Each tour is designed to give you a variety of experiences with folk artisans, architecture, history, fantastic foods, culture, and the people of Hungary. Look over the brief descriptions below and request more information by emailing liz@magyarmarketing.com or giving us a call at 1-800-786-7851. We are happy to answer your questions and we will never pressure you about joining a tour!
Our Fall Wine and Culinary Tour is September 20th-October 3rd and includes time in Eger, Egerszalok, Miskolc, Etyek, Tokaj, Mád, Erdőbénye, Gödöllő, and Budapest. We will enjoy great food and wine as well as meet with winemakers, folk artisans, visit the castle in Eger and the Royal Palace of Gödöllő.
Our Christmas Market Tour is November 26-December 4th and includes time at Christmas Markets in Budapest, Sopron, and Austria as well as special Christmas performances and activities. We will also learn how to make szaloncukor – Hungarian Christmas candy in a special workshop!
~     ~     ~     ~     ~     ~     ~     ~     ~     ~     ~     ~     ~
One of the things I like to encourage is the sharing of traditions between generations. While not Hungarian, below is a link to a story about a Hispanic family and what brings them together. You don't have to be an expert in Hungarian cooking to encourage these important experiences with friends and family — you just need some time, a bit of courage, and a good sense of humor!  Check it out here!
Do you know about Unicum? It is an herbal liquor, produced in Hungary. I tried it first in 1999 and it made me shudder but I have grown to love it, especially Unicum Szilva! Here is a great article about it!
Some classic Hungarian movies are available online with English subtitles. Click on this link to see what is available!
Ever wonder how Balaton cherries were named? Check this out!
~     ~     ~     ~     ~     ~     ~     ~     ~     ~     ~     ~     ~
If you are like me, you live in an area where you cannot find the cheese you need in order to make túrós tészta — that noodle, cheese, sour cream and bacon dish that tastes so amazing. Even if you do live in a place where túró is accessible, you might want to learn how to make it yourself. You will definitely gain a new appreciation for your ancestors who made so many things from scratch! Here are the instructions!
When we make kifli and papucs we use a product that is a very thick and does not run out. It is more than a jam – it is "lekvar", which is more of a consistency than a flavor. It is quite easy to use these tubes but it appears the prune version is no longer available. There is a way to make apricot and prune lekvar and it doesn't look too difficult – check out the recipe here.
~     ~     ~     ~     ~     ~     ~     ~     ~     ~     ~     ~     ~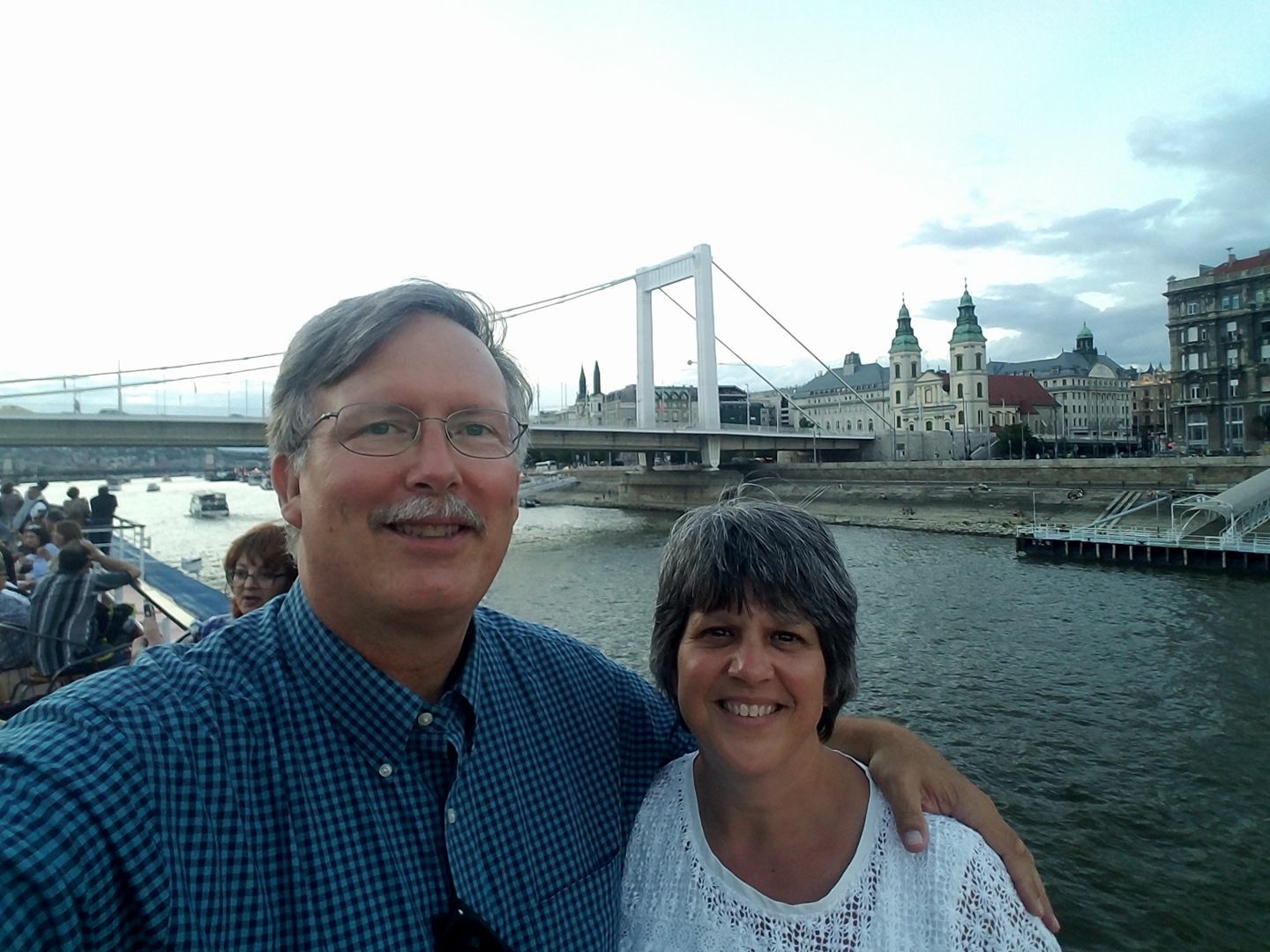 Hosting a Hungarian event this year? If your club or church is planning to host an event this year, we would love to promote it! If you would like Magyar Marketing to participate, please email me liz@magyarmarketing.com and we can take a look at our 2019 calendar to see if something can work out. We are interested in smaller events that happen in the Midwest area, particularly the lesser-served areas like Tennessee, Kentucky, central or southern Illinois, Indiana, southern Ohio, Kansas, or Missouri: these regional places are closer to our location but we have been sighted in Arizona, New Jersey, Massachusetts, and Florida so it is worth asking!  Every state has people like you and me with Hungarian heritage who would like to be connected with others who love the culture of their parents and grandparents. Unfortunately, we are limited by time and energy — we can't get everywhere, but we would love to encourage and support you as you take the initiative to get people together. Let us know how we can help!
Thank you for your support and encouragement through the years! We have several exciting developments coming up this spring – from beginning our journey as grandparents (woohoo!) to some important business initiatives and upgrades. Stay tuned as we grow!
Wishing you all the best! 
Minden jót!
Liz and Don Vos
Our mission is to provide you with resources and encouragement to discover, celebrate, and share your Hungarian heritage with friends and family!
1.800.786.7851
To Shop: Magyar Marketing
To See Our Articles and Recipes: Magyar Living