Magyar Marketing Newsletter #143
Welcome! Isten Hozott!
May 2018
Somehow, we have skipped right from spring to summer in southern Indiana. I am glad I was able to travel to Arizona and Florida this year to get an early dose of sunshine as I waited through this unusually long winter. I do love every season but I am particularly ready for long warm days and sunshine.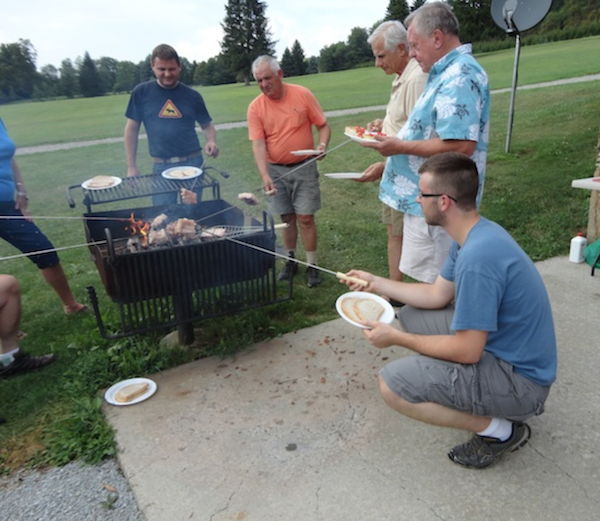 This week we drove to my cousin's 80th birthday bash in south central Pennsylvania. I am always up for a good road trip and it was such a lovely drive through Kentucky and West Virginia. The lilacs and azaleas at the party house were in full bloom and beautiful! It is always fun to visit with extended family and enjoy some good stories, delicious food, and time together. Summertime is a great time for family get-togethers and opportunities to make memories. Hungarian heritage isn't required to enjoy a good old-fashioned bacon fry but it can be a wonderful tradition to share with friends and family! In Hungarian, a bacon fry is called a szalonnasütés  /suh'-lah-nah-shoot-aysh/ Click here for ideas on how to host a bacon fry!
UPCOMING HUNGARIAN EVENTS!
Summertime is festival time! The next Hungarian festival we will be attending is in New Brunswick NJ on June 2nd. Come enjoy some fantastic food and cultural programming. Click on their website for directions and performance details. If you get to attend, be sure to stop in and say hello to us at the Magyar Marketing booth!
Wondering about other events that are happening in the U.S.? Click here to see what else is happening. If you know of events coming up that are not publicized here, please send me the promotional poster and we will share the information.
A HUNGARIAN TOUCH in WEDDINGS, HUNGARIAN BABY NAMES, and OTHER TIDBITS!
Looking for ways to incorporate a Hungarian touch into an upcoming wedding? Click here for some ideas to get you thinking!
If you are looking for some new baby names to consider, there are numerous Hungarian names with meanings and their corresponding Name Days listed here!
If you know or love a mathematician they will be fascinated to learn that "Bolyai laid the foundation of non-Euclidean geometry … and, without it, Einstein would not have revolutionized our understanding of the universe with his notion of spacetime, the curvature of which is a supreme embodiment of non-Euclidean geometry." And, if you happen to love all things Hungarian, you will be interested in it as well! Check it out here!
If you live or travel near Pittsburgh, Pennsylvania you should consider visiting Huszár Legacy Bar & Hungarian Restaurant — check out their history here and take a peek their website! Click here to check out a write up about them from Good Food Pittsburgh!
UPCOMING TOUR TO TRANSYLVANIA    June 6 – June 20, 2019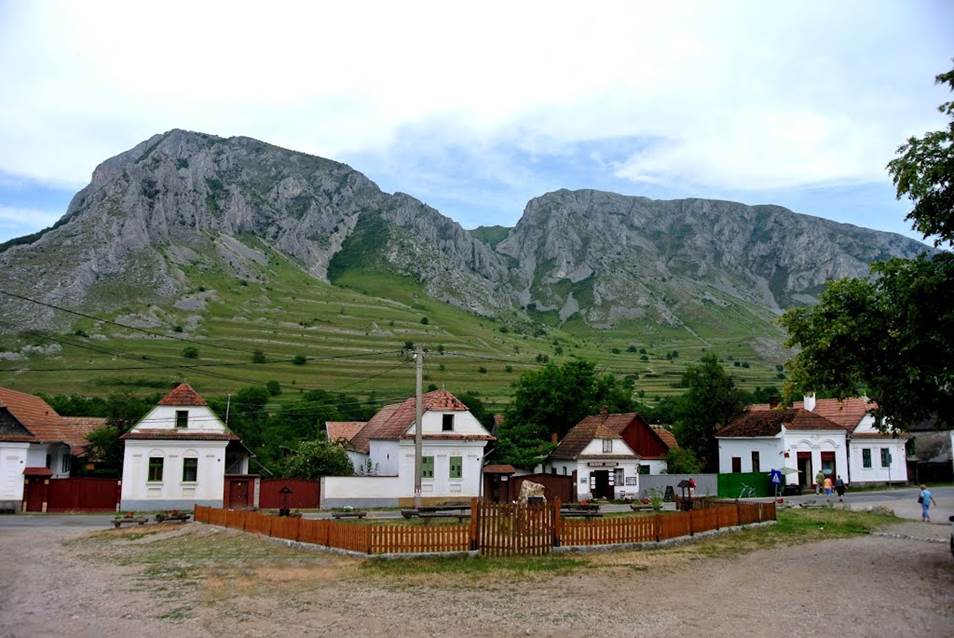 Transylvania is in the middle of Romania and has beautiful high-roofed wooden churches, exceptional architecture, lovely folk art, medieval towns, mysterious castles and a troubled history. Ancient forests, sweet villages, and wonderful folklore create a truly magical atmosphere. Transylvania is probably one of the most natural, unspoiled regions left in Europe. This region is rich in mountainous scenery, untouched nature, fairytale castles, turrets and churches; this area is breathtaking with its forested peaks, sweet waved valleys and sparkling streams of the Salt Land.
Take advantage of our early bird discount of $100/person if $500 deposit received by June 15th, 2018!
14 nights in 4 star hotels or best in region
A/C coach services & English speaking guide
Two meals each full day
Participate in the Csíksomlyó Pilgrimage
Relax at the spa in Szováta
Visit the artists and shops in Korond
Tour the Vajdahunyad Castle
Visit St. Anna's Lake, the Mossy Bog, Red Lake and Békás Szoros
Enjoy the day in Kolosvár
Picnic in the Hargita Mountains
Explore the salt mine in Torda
Spend the day in Torockó and participate in a Transylvanian cooking class
Land Tour: $3650 per person, based on double occupancy. Single Supplement: $550. Deposit of $500 per person is due August 15th, 2018. Have you traveled with Magyar Marketing before? Then you qualify for an additional $100 discount!
Want to visit Hungary but not fuss with the planning? Leave the details to us! Our tours are engaging and full of a variety of opportunities to connect with Hungary's long history, stunning architecture, delicious foods, various wines, and beautiful folk art! We have five tours coming up, click on the year you would like to travel to check for our travel plans for 2018 and 2019. Please email liz@magyarmarketing.com or call 1-800-786-7851 for additional information and to reserve your spot!
Did you miss our May newsletter? Click here to see it!
All the best! Minden jót!
Liz and Don Vos
Lauren and Josh, Landon and Grace, Elizabeth and Hannah
Our mission is to provide you with resources and encouragement to discover, celebrate, and share your Hungarian heritage with friends and family!
1.800.786.7851
liz@magyarmarketing.com
To Shop: Magyar Marketing
To Read Our Articles: Magyar Living
LIKE us on FACEBOOK and FOLLOW us on INSTAGRAM!
Join the conversation! We often share last minute items of interest between each newsletter on our Facebook page and interesting photos on Instagram. It's just another fun way to be connected!
Facebook: Magyar Marketing
Instagram: magyarmarketing
Twitter: @MagyarMarketing
Copyright © 2018 Magyar Living, All rights reserved.