Magyar Living Newsletter #159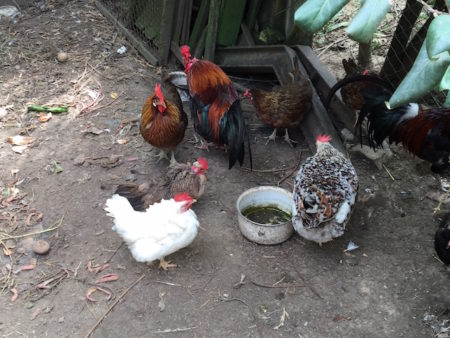 Welcome!
Isten Hozott!
September 2019
Welcome to our monthly e-newsletter! Our goal is to give you resources that help you share your Hungarian heritage! Whether you know a little or a lot about being Hungarian we think there is always more to learn! 
Can you believe September is here?
If you are a gardener, you are surely in harvest mode! And even if you don't have a garden, your neighbors may be sharing their produce with you or you can stop at the local farmer's market and pick up some wonderful vegetables to make a few Hungarian favorites. Stuffed green peppers or töltött zöldpaprika are pretty easy. Check out our recipe or use one that has been passed along in your family. For me, the aromas of a Hungarian kitchen stir up all sorts of memories! You can cook these beauties on the stove, in the oven, in a crockpot, or possibly even in an Instant Pot! They are great the first day, even better the second day, and if you have leftover sauce, you can use it on a pizza crust for an extra delicious pizza! Not everyone loves green peppers so use the Hungarian ones if you can find them, just make sure they are the sweet version otherwise it might just get too hot! Or use the other bell pepper colors like red, yellow, and orange. Enjoy every bite! And be sure to invite others into the kitchen with you so you can make fun and meaningful memories and share the gift of Hungarian cooking, too!
Upcoming Events
We hope to see you at the pig roast in Taylor, Michigan on Saturday, September 14th! If you have something special you want us to bring along, give me a call at 1-800-786-7851 and let me know because we will not be able to bring everything we have! Check out Hungarian events coming up around the USA and Canada here and see what is going on! Each event is different and is a great opportunity to make a connection to Hungarian food and heritage. If you know of an event we can promote, send me their "ad" or have their organizer get in touch with me at liz@magyarmarketing.com
We hope to see you soon! There are several special Hungarian events happening in the Indianapolis, Indiana area in October. We have also agreed to host the cultural booth for Hungary at the INDY International Festival November 7 – 9th. We are excited, but we are going to have a lot to prepare for as soon as we get back from Hungary! Stay tuned for more details on these events!
Magyar Marketing has been around since 1988 and our goal it to help you and your family stay connected to your Hungarian heritage! We offer products and resources to do that via our yearly catalog and monthly e-newsletter. Don't worry, we never rent or sell your name!
Our Catalog
Have you seen our catalog? We send it out once a year in a mailing in October! We are getting ready to print a new one and would love for you to receive it! Please email Liz@MagyarMarketing.com and request a catalog and we will get this one (pictured on the left) in the mail to you and then you will automatically be on the list for the new one in October!
Our E-Newsletter
Each month we share recipes, Hungarian events, and resources to help you maintain and share your Hungarian heritage. Our e-newsletter helps you stay connected with all things Hungarian. Even if you follow us on Facebook, we know only a small percentage of what we post gets to you as a follower. If you have been following us for a while, you know each month we share important information about Hungarian events around the USA as well as other items of interest! Send an email to Liz@MagyarMarketing.com to sign up so we can send it to your inbox so you never miss an issue! Please share what we do with your family and friends who care about Hungarian heritage! We regularly hear from our customers that they love our e-newsletter and we help inspire them to stay connected to their Hungarian heritage and "pass it on"!
Travel Alert!
Many of you know that we are a "Mom and Pop" shop! From answering the phone to shipping out orders, Don and I do nearly all the tasks that are involved with Magyar Marketing and Magyar Living, although we do have a little help from time to time. So, when we are with our tour group, the shipping department is closed!
Take note: Orders placed on our website after September 11th will not be shipped until the week of October 7th! Thank you for understanding!
Enjoy our adventures by following along on the Magyar Marketing Facebook page and on Instagram!  If you are interested in our Christmas Market tour in November, there are still a few spaces and we would love to have you along! View Christmas Market Tour details! It is our shortest tour — just 8 nights long — and a wonderful way to visit Hungary and find your own special treasures for Christmas gift giving!
Hungarian Pastries!
We are entering the time for cooler weather and that means it is also walnut and poppy seed roll season! Hooray! If you make your own, keep doing it and get someone in the kitchen with you to train them! If you have too much going on this year and you want us to bake them for you, that is perfectly fine. We are happy to help!
Poppy seed rolls are extra fragile during the heat of summer so we don't regularly ship them. But, we will resume shipping the week of October 7th. Please call now to order. And, if you need fresh, ground poppy seed for baking, please call us to get your name on the list. We will take down all your information and ship when we return. Our delicious walnut and poppy seed rolls are a wonderful treat to have on hand for family and friends!
If you are looking for pogácsa made with bacon cracklings or walnut or poppy seed pozsonyi kifli, these specialty items are not listed on our website but we can arrange to get them for you! We will be shipping these specialty items the week of October 21st. Preorder now and you will be sure to get what you want! We will not charge until we ship! All of these items freeze well!
Hungarian History
Oftentimes, when we dig a little into the past we understand more about who we are and where we came from! Hungary is full of history and whether your family came to the USA or Canada in the late 1800's or as recently as the 2000, all of this history has impacted how we make a connection from discovering distant relatives to exploring the potential of dual citizenship to locating family documents. We have a few books that explore Hungarian history, and mainly ones that explore the topic of the Hungarian Revolution of 1956! Click here to see our resources. If you still have elder members of your family alive, now is the time to make a connection with them and see if they would be willing to share their story with you. If you have a special interest in the 1956 Hungarian Revolution, we do have a special tour in June 2020 that will focus on those events: View Tour.
Finom Coffee
Have you heard about Finom Coffee? It's a great little place in Chicago! We love that they have a Hungarian connection and even named their business with a Hungarian word! "Finom" means delicious in the Hungarian language! They have a wide selection of books to read and enjoy while you enjoy a cup of coffee— even ones in Hungarian!!!
It is important to support local Hungarian businesses when you are lucky enough to have them nearby. Check out their website and make time for a visit! There are plenty of delicious Hungarian items available for lunch!
Looking for the perfect gift for your favorite Hungarian or foodie?
Our monthly subscription box will be a delightful surprise! Order it as a gift for someone else or as a treat for yourself! Each month, a unique and delicious collection of items will arrive. Most of the contents will be specialty food items known and loved in Hungary. Some will be ready to eat and some will require a little kitchen action but, don't worry, we will provide recipes and suggestions for serving!
Whether you sign up for an ongoing subscription or just for three months, our Bit of Hungary is a fun way to get connected with Hungarian heritage!
If you would like an ongoing subscription or you would like to order for holiday delivery, please call us at 1-800-786-7851 and we will get your order on the calendar for the date you choose for shipping. When you order by phone, we will only charge your card when it ships.
Did you miss our August newsletter? Click here to see what you missed!
All the best!
Minden jót!
Liz and Don Vos
Our mission is to provide you with resources and encouragement to discover, celebrate, and share your Hungarian heritage with friends and family!
1.800.786.7851
To Shop: Magyar Marketing
To See Our Articles and Recipes: Magyar Living
Copyright © 2019 Magyar Living, All rights reserved.