Magyar Living Newsletter #156
Welcome! Isten Hozott!
June 2019
Welcome to our e-newsletter! Our goal is to share information that helps you stay connected with your Hungarian heritage! If you hear of a business with a strong Hungarian focus or if you see something you think might be interesting to a wider audience, please send a message to liz@magyarmarketing.com! We often find out about things because you cared enough to spread the word!
ChainBridge Distillery
When we were in Florida in June we had several people mention a new, Hungarian, family-run distillery that had recently opened near Fort Lauderdale, Florida. We were finally able to visit ChainBridge Distillery in May and if you ever travel in the area, you should stop in for a chat, tour, and sample! Their fruit brandy is very smooth! We enjoyed learning about the distilling process, visiting with the owners, and having our opportunity to taste their creations! Their still is even from Hungary! Check out their website and be sure to make a connection! Your support of this (and other) Hungarian businesses is invaluable! You can find them on Facebook or see their address below!
ChainBridge Distillery 3500 NE 11th Ave, Oakland Park, FL 33334
***      ***      ***      ***      ***      ***      ***      ***
Father's Day Box
Spoil your dad (or one of your favorite fathers) this coming Father's Day with a great gift package celebrating Hungarian heritage!
Visit Magyar Marketing to order online or give us a call at 1-800-786-7851! Shipping/handling is included in the total price (unless to Alaska or Hawaii!),
***      ***      ***      ***      ***      ***      ***      ***
Columbus Ohio Travel Event!
Sunday, June 9th 11:30-1:00 at St. Ladislas 277 Reeb Ave, Columbus, OH 43207
Come learn about the different ways you can travel to Hungary as well as some of the spectacular locations to visit. Compass Travel's owner, Jennifer Kon, is a first generation Hungarian-American, and will discuss her experiences in Hungary and entice you to take your next vacation there.
***      ***      ***      ***      ***      ***      ***      ***
Bit of Hungary Box
Check out our Bit of Hungary subscription box! Upon ordering, your initial box will ship within 5 business days. If you commit to a 3, 6 or 12 month subscription, the rest of your Bit of Hungary boxes will then ship between the 5th -15th of the month after your first month! It's a great gift for Father's Day, graduations, birthdays, anniversaries, or any kind of special celebration! Each month the box is made up of different items, mostly food, with a connection to Hungary. This photo is just an example of the kinds of things in the box. Each month the box is different!!! Click here to order!
***      ***      ***      ***      ***      ***      ***      ***
Upcoming Events
This is definitely festival season! We hope you are able to get out and enjoy the fun of a Hungarian event in the upcoming months. We love to promote these events so if you have something you have heard about and the organizers have made a "poster" please send us the information so we can promote the event!
Click here to see the events we know about. If you see us at an event, stop by and say "Hi"!
***      ***      ***      ***      ***      ***      ***      ***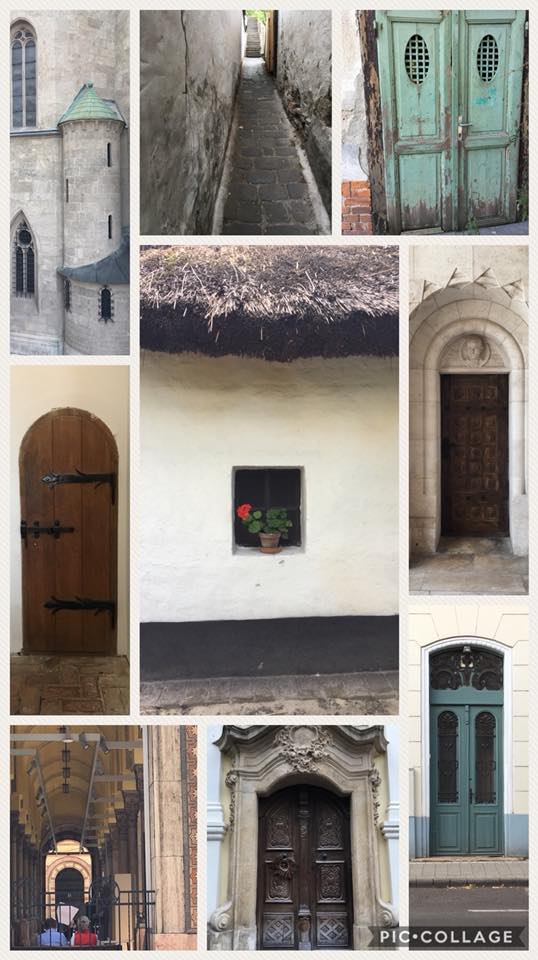 Our Tours to Hungary
Our website is undergoing some revisions so the 2020 details are not posted there just yet. Here is some additional information on our 2020 Tours to Hungary, please contact liz@magyarmarketing.com or call 1-800-786-7851 for more details on the trip you are interested in!
Easter and Folk Traditions in Hungary April 6-18, 2020  Celebrate the Easter season with visits to Hollókő, Lillafüred, Kisgyőr, Gödöllő, Budapest, and the Tokaj Wine Region
1956 Revolution Memories Trail  June 13-25, 2020 This tour will focus on the events of the 1956 Revolution. We will visit Sopron, Keszthely, Budapest, Austria, and the Bridge at Andau.
Folk Arts & Culinary Tour  September 26 – October 8, 2020  Enjoy a special emphasis on folk art and food in Kecskemét, Szeged, Kiskunhalas, Gyomaendrőd, Kalocsa, and Budapest.
12 nights in 4 star hotels (or best in region)
2 meals each full day
Ground transportation in a/c coach
Full time, bilingual tour guide
Tour escort from the USA
All entrance fees
Local, English speaking guides
Time in the countryside
Airport transfers in Budapest
Our tours require moderate physical effort and mental independence. Knowledge of the Hungarian language is useful but not required. Our smaller group size (18-28 people) allows for enough variety among the participants and also lets us be flexible with our schedule.
Land Tour: $3500/pp, double occupancy  Single Supplement: $750    Deposit: $1000
Early bird discount: $100/person (contact us for the dates).
Returning traveler discount: $100
Our tour price does not include: airfare, passport and luggage fees, gratuities, travel insurance, or alcoholic drinks (unless a part of our activity). We are not responsible for any theft, accidents, or insurance-related incidents while traveling. Prices listed are for payment via check or money order. Credit card payments are accepted but will have a surcharge. 
Did you miss out on the May Newsletter? Click here to get caught up!
All the best!
Minden jót!
Liz and Don Vos
Our mission is to provide you with resources and encouragement to discover, celebrate, and share your Hungarian heritage with friends and family!
1.800.786.7851
To Shop: Magyar Marketing
To See Our Articles and Recipes: Magyar Living
Copyright © 2019 Magyar Living, All rights reserved.