Welcome!
Isten Hozott!
Welcome to our e-newsletter! Starting in November, our e-newsletters will come twice a month. We want to make sure we keep you informed of upcoming events and sometimes we do not hear about them until just before they occur. To receive this e-newsletter in your email inbox, please message Liz@MagyarMarketing.com and ask to be put on the list!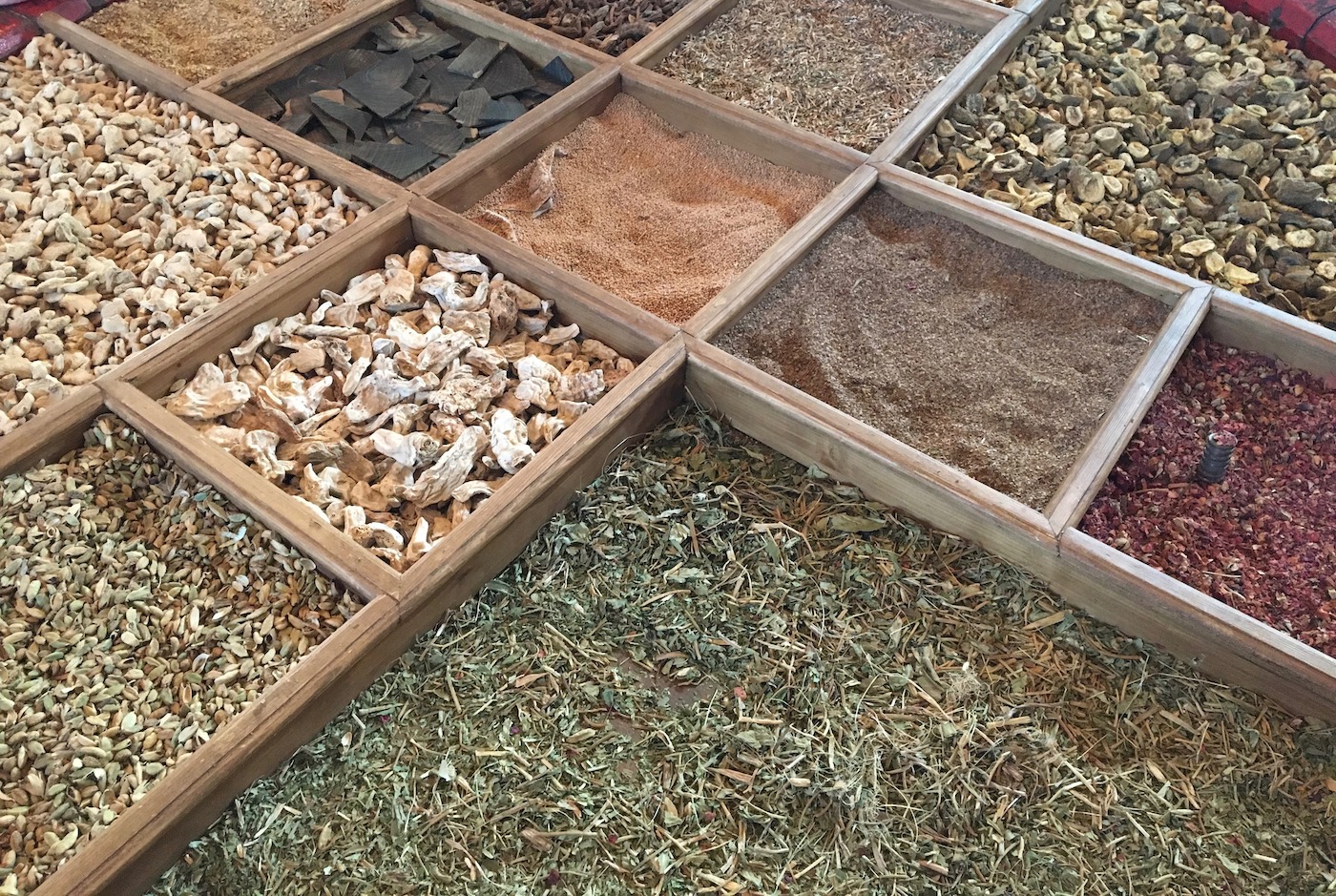 We just returned from a delightful culinary and wine tour in Hungary. Pictured here is just a sampling of the 40 herbs that make up Zwack's Unicum! Have you ever tried it? They have an excellent tour of their distillery in Budapest and it was just one of the many experiences we had during the tour. 17 of us explored thermal spas, the countryside, a variety of wine cellars and folk artisans as well as some delicious food! We only had a few rainy days but that is to be expected during the fall. We talked a lot about Hungary's long history and we were even able to squeeze in an impromptu szalonnasütés (bacon fry). It was a lot of fun! Several members in our group were able to make a connection with relatives and visit their ancestral villages. If you are planning to take part in one of our tours and would like to plan a side trip, we can find an English speaking guide/driver for you and help you get to where you want to go! The extra expense is minimal once you are already in the country and so very worth the effort if it is something you have been wanting to do.
There are amazing Hungarian events coming up all around the U.S.A. and I want to highlight several in Indiana! I would love to meet you there! You can visit IndianaWorld.org to learn more about both events and register from there through Eventbrite! Hurry! Both of these events are happening within the next two weeks! Hurry! Deadlines are soon!
Upcoming Events
It is exciting to see the growth of Hungarian events happening throughout the U.S. Some events are rather large and others are small but they all have the same goal — helping people make a connection with Hungarian heritage and foods!
We hope an event is happening near you but it is possible that you will have to travel a little to find one. We are happy to promote Hungarian events so if you are an organizer or you come across an event with a promotional poster in the English language, please send it to me at liz@magyarmarketing.com and we will post it on the Magyar Living website!
Click here for a listing of other upcoming events and make a connection!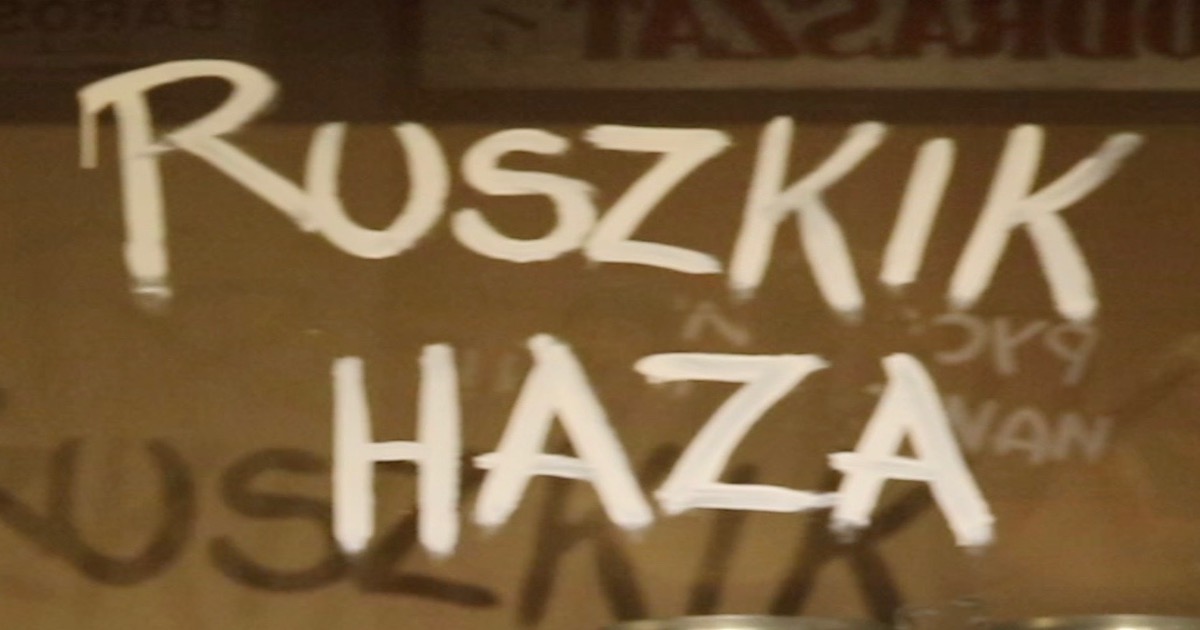 Have you been impacted by the Hungarian Revolution of 1956?
Each October, there are special events that occur all around the world designed to remember and pay tribute to the uprising. During the days, weeks, and months after October 1956, many Hungarians scattered all around the world and found new places to live and, eventually, call home. My great grandparents didn't leave under that kind of trauma but their decision to leave Hungary changed the course of their lives, their familial relationships, as well as the lives of the coming generations. Here are some questions to ask of someone who left Hungary, regardless of when they moved away. If you are the person who had to leave Hungary, think about your answers to these questions. Share your story. Read the stories of others. Please write your story down so others can learn about what you experienced!
How old were you when you left Hungary?
Was there a person who was very helpful to you as you settled into your "new" country after you left Hungary?
Do you have a funny story when you either misunderstood or were misunderstood when you were learning your new language.
Have you ever returned to Hungary since you left? If so, what was it like to go back?
What is one of the things you missed about your life in Hungary?
What is one of the things that you were able to have or do in the country where you settled?
What is one thing you wish someone would have done for you or your family when you settled in your new country?
Did you know we will have a tour in June 2020 with a special focus on the events of the Hungarian Revolution of 1956! Check out the details here! Space is limited!
Candy from Hungary!!!
These treats will be available the first week of November! If you want us to contact you by email when they are up on the website, send a message to liz@magyarmarketing.com and we will let you know! Some flavors sell out quickly so if you know what you want now, be sure to let us know now!
Szaloncukor — The flavors this year are Chocolate Truffle, Marcipan, Hazelnut, Coconut, Jellied, and the mixed bag (with preselected flavors).
Konyakosmeggy — cherries soaked in cognac and coated with chocolate.
ChocoMe Chocolates — we will be offering a selection of these specialty chocolates, made in Budapest, Hungary. Details to come next month!
Some Hungarian Fun!
We love to see all the ways Hungarian connections are made in everyday life. Halloween is definitely a more American holiday but there are ways to let the Hungarian fun shine through! This is a Puli from Hungary but he lives in Ohio. His name is Sanyi and he is a delight to his family and a pretty good sport. I think he enjoyed his ride in the mop bucket! There are some Puli breeders in the USA. They are known to be smart dogs but their coats are quite a chore to maintain, especially if you plan on showing them.
Do you have a Puli or another Hungarian dog breed? And does your dog have a Hungarian name or understand Hungarian commands? My brother had a dog whose name was "Kutya". Non Hungarian speakers thought the name was very cool but Hungarian speakers were unimpressed because "kutya" only menas "dog" in Hungarian, so nothing very special. We have a cat named "Cicus" which in just one of the forms of "kitty" in Hungarian. She was originally my mom's cat and she would often chat with her in Hungarian when she was alive!
Ready to ship!
We love Hungarian folk crafts and are delighted to offer our customers a wide variety of meaningful gifts! We have a lot of new Christmas ornaments in stock as well as other new products. This is a great year to teach the next generation how to cook something Hungarian!
Check out our complete selection of ornaments!
Walnut and Poppy Seed Rolls — Now in stock!
Fresh Ground Poppy Seed — Now in stock (limited supply)!
Apricot and Raspberry Filling (for baking)
All the best!
Minden jót!
Liz and Don Vos
Our mission is to provide you with resources and encouragement to discover, celebrate, and share your Hungarian heritage with friends and family!
1.800.786.7851
To Shop: Magyar Marketing
To See Our Articles and Recipes: Magyar Living
Copyright © 2019 Magyar Living, All rights reserved.