Welcome!
Isten Hozott!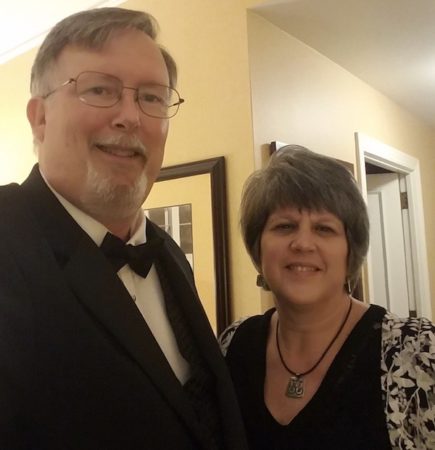 Happy February!
We were on the road quite a bit this weekend. We stopped in Indianapolis to visit with our two younger daughters, picked up some goodies from the Takács Meat Market in Toledo, and then up to Michigan for the White Rose Ball at the lovely Dearborn Inn. On Sunday, we had lunch at the Hungarian Club in Toledo and visited with a few folks and then stayed overnight with our Hungarian friends in Akron.  It was a long weekend and full of all kinds of Hungarian fun!
On Saturday evening, we attended the 62nd Annual White Rose Ball in Dearborn at the beautiful Dearborn Inn! The debutantes were presented and their dancing was lovely. I was delighted to see so many younger folks having such a great time with the waltz and csárdas! They were so comfortable on the dance floor and had so much energy. Of course, there were many seasoned dancers out there as well, and what fun to watch them all. We had fun dressing up and we danced a little too. It was a very enjoyable evening filled with old friends, new friends, great food, music, and conversation!
Magyar Living Website Update
Our new website is live! We are still doing a little fine tuning, but it is in place and active. Check it out here and let us know what you think! I will be adding something to it every day in February, so check back often for updates. We hope the resources we have gathered are helpful as you find ways to share your Hungarian heritage.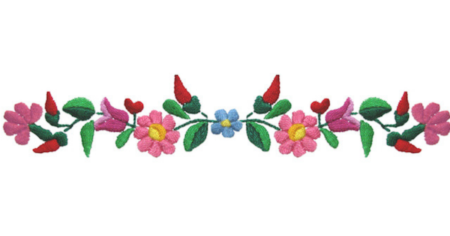 Those Who Remained

This film is opening in Florida on February 14th but it will be in theatres across the U.S.A. Check this website for frequent updates as additional theatres are added.
I recently received the following information from the U.S. distributor of this film:
"Those Who Remained is a critically-acclaimed Hungarian film about the tragedy of self-sacrifice and the importance of selflessness in the wake of trauma. The film tells the story of a 42-year-old doctor and Holocaust survivor, Aldó, as his quiet, solitary life is interrupted by scornful, 16-year-old orphan Klára. Over the course of the film, these two find something in each other that has been absent in their lives in the aftermath of the Holocaust and develop a close-knit father-daughter relationship that must overcome past traumas, social stigmas, and the rising powers of the Soviet Union. Those Who Remained offers new perspectives on not only Holocaust survivors, but survivors of any major trauma–be it physical or emotional– and emphasizes the importance of finding a new normal in the shadows of grief and loss."  Click here to check out the trailer!
Official Selection – Telluride Film Festival 2019
Shortlist Selection, Best International Feature Film (Hungary) – 2020 Academy Awards
DIRECTOR'S STATEMENT:  For me, this film is, first of all, a hymn, an ode to a man who is totally wrecked but pulls himself together for one last time to save another half-destroyed soul.  We've seen so many films about what happened before and during the Holocaust, but so few have shown us the fate of those who remained with us, those who came back. – Barnabás Tóth, director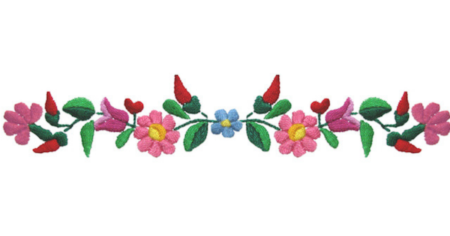 Upcoming Hungarian Events

Please check our website for a listing of upcoming Hungarian Events.
There is a cluster of events in Florida at the end of March so if you are planning to attend the festival, you may want to check out the Hungarian Summit. We will be in Daytona Beach/Port Orange Florida at the 6th Annual Hungarian Festival on March 28th but we will also be attending the Hungarian Summit.
The Hungarian Summit will be held in Daytona Beach on March 26, 27, and 28. This first annual event brings together business and community leaders from Hungary and around the U.S.A. to foster greater economic success and cultural appreciation. Hungarian Summit is the place to connect, communicate, and innovate with Hungarian business owners, world-renowned speakers, leaders from Hungarian organizations around the U.S.A., and representatives from Florida's most respected organizations and educational institutions. We will discuss unique issues pertaining to being Hungarian and doing business in the U.S. as well as celebrate community, education, business, and culture! Check out the Hungarian Summit website for all the details!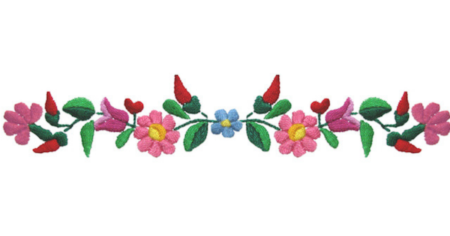 Love is in the air! Valentine's Day is February 14th! We can create a customized gift box with Hungarian pastries and chocolates or you can choose one of our beautiful pieces of silver jewelry, like our "I love you" bracelet pictured here. We also have a special Love Box that will be a delicious treat! We offer a wide variety of meaningful gifts for all price ranges. Additionally, our sweet Hungarian folk art valentines which are absolutely free! Click here for the valentines — we have three different sheets. Just download the pdf at our website, print, and surprise some of your favorite people with a little Hungarian love! You can print them out on regular paper but we like them better on cardstock. Color with markers, crayons, or coloring pencils and feel free to use them as a template for a Hungarian folk art project.
Sign up to receive our e-newsletter in your inbox HERE!
Thank you for your continued support of our business! 
All the best!
Minden jót!
Liz and Don Vos
Our mission is to provide you with resources and encouragement to discover, celebrate, and share your Hungarian heritage with friends and family!
1.800.786.7851
To Shop: Magyar Marketing
To See Our Articles and Recipes: Magyar Living
Copyright © 2020 Magyar Living, All rights reserved.