Welcome!
Isten Hozott!
Thank you for being a subscriber! Our goal is to help you make connections with Hungarian culture and heritage and pass it along. Let us know how we are doing!
Hello Everyone!
December is finally here! I do love this time of year even though it is busy because people seem to be a little more festive!  And, when it's cold outside, I like to bunker down and stay inside and read a few books. And then there are the gatherings where I am able to see and visit with family and friends I don't normally see. I hope you are able to spend extra time with the people in your life that you enjoy. If you have been putting off that little get together because of not having enough time, find the moment to take a deep breath and enjoy your favorites. Life is too short not to spend it with people you care about so take the time, make the time! Here's our recipe for the walnut roll pictured above!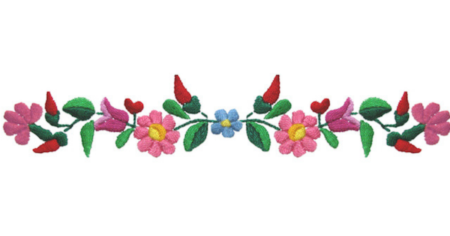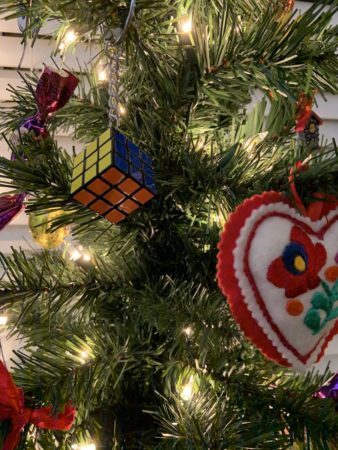 New Products Have you thought of adding a Hungarian touch to your Christmas tree? We have several options available, from embroidered and appliqued ornaments to szaloncukor to even a Rubik's cube keychain. The keychain can be a fun, engaging way to start (or continue) a family conversation about the many contributions of Hungarians in the arena of science and technology. Or our full size Rubik's Cube can help bring a little friendly competition into the family. Our daughter, Elizabeth, learned how to solve it and created a little video demo. She learned by watching this instructional video on the Rubik's Cube, spent a lot of time working through the process, and then even taught her younger sister how to solve it! Be sure to check out our other new items at Magyar Marketing!
What is a Hungarikum? According to the website dedicated to this topic, "Hungarikum is a collective term indicating a value worthy of distinction and highlighting within a unified system of qualification, classification, and registry and which represents the high performance of Hungarian people thanks to its typically Hungarian attribute, uniqueness, specialty and quality." On this website you will find a lot of interesting details and it will help you better understand the Hungarian mindset, passion, and creativity.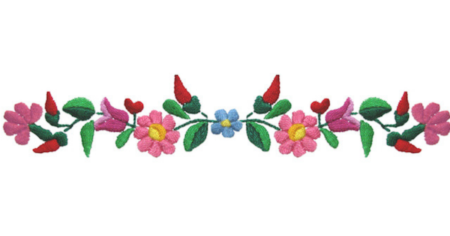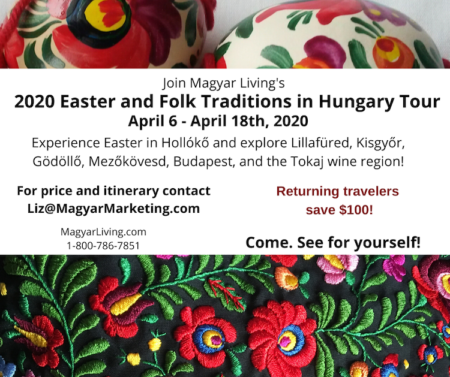 Give the gift of travel!
As you dig deeper into your knowledge of Hungary and Hungarian things, I hope it will encourage you to consider a visit to Hungary. We have three wonderful opportunities coming up in 2020 and we would love to have you come along with us and see for yourself! Our smaller group sizes are ideal for moving around the country and our wonderful program that features a wide variety of experiences. You do not need to know Hungarian to join our trips!
For day-to-day itineraries and general tour inquiries, please email Liz@MagyarMarketing.com or call us at 1-800-786-7851!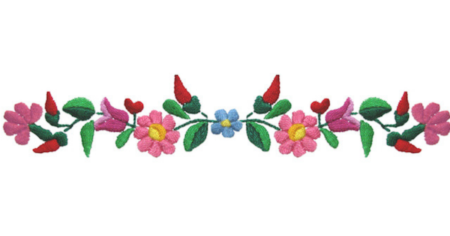 Hungarian Christmas Candy – Szaloncukor Szaloncukor is on Christmas trees all over Hungary. The custom began in the beginning of the 19th century by the nobility and middle-classes of Europe – those that could afford a Christmas tree. It was named szaloncukor because the tree usually stood in the parlor, the most luxurious room in the house (szalon means parlor and cukor means sugar). Szaloncukor was traditionally made from fondant but the candy is now made with other types of fillings and flavors and widely sold in Hungary and in many parts of Europe. Some families still make their own szaloncukor at home. It is a tradition for children to play tricks on their parents; they carefully unwrap the candies hanging on the tree and eat them. Afterwards, they stuff and re-wrap the empty candy wrap and hang it back on the tree! When it is time to take the tree down there are no candies on the tree; just empty wrappers!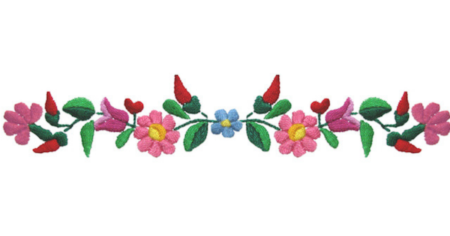 St. Nicholas Day – Mikulás Nap December 6th is the name day for Miklós, and children especially love this day because for them it is Mikulás Nap. The Hungarian Santa, called Mikulás, visits children on December 6th, St. Nicholas Day. Children shine their shoes or boots then put them in the windowsill on December 5th. If the child has been good, Mikulás visits in the early morning hours and fills the boot with goodies – traditionally candies, tangerines, walnuts, apples, dates, and chocolate Mikulás figurines. Many children also receive small toys and books. If the child has been a little bad, the boot will contain a bundle of twigs (like a "switch"). If the child has been very naughty, they get lumps of coal or potatoes. Since no child is all good or all bad, most get the switch and the treat. There is no Mrs. Claus in Hungary, but Mikulás often travels with one or two small evil goblins, called krampusz.
Luca Day – Luca Nap December 13th is the name day for Luca. There are many folk customs and superstitions associated with this day. For girls, many customs related to Luca Nap can foretell something about their future husband. Another custom for Luca Nap is related to money. If you want to be rich in the coming year, don't spend even one penny on the 13th! But if someone gives you money on that day, it means luck for you. People may also sow wheat into a cup on Luca Nap. If your wheat grows in thick and high by December 24th, it means that you will be prosperous in the coming year.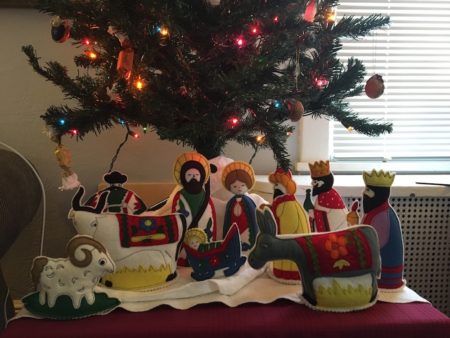 Christmas Eve – Szenteste Christmas Eve is an important holiday in Hungary and is called Szenteste or "Holy Evening". Families spend the day together cooking and decorating the Christmas tree. Often only the adults decorate the tree (while the little ones are napping), and when children are brought in to see the tree, it's a great surprise! They are told that angels or Jesus brought and decorated the tree for them! Then it is time to celebrate Christmas together and exchange gifts.
To guarantee holiday delivery:
All Christmas orders are due by Friday, December 6th. 
We do make every accommodation to have plenty of our products on hand but we ask that you order as soon as possible so you have the best selection!
Thank you for your continued support of our family business!
We wish you a Merry Christmas!
Boldog Karácsonyt Kívánunk!

Liz and Don Vos
Our mission is to provide you with resources and encouragement to discover, celebrate, and share your Hungarian heritage with friends and family!
1.800.786.7851
To Shop: Magyar Marketing
To See Our Articles and Recipes: Magyar Living
Copyright © 2019 Magyar Living, All rights reserved.