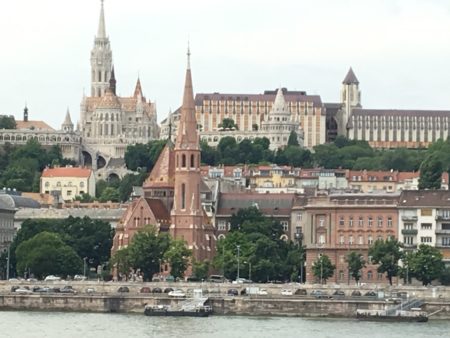 Why consider a tour with Magyar Living – Magyar Marketing?
We love to host smaller sized groups and utilize the flexibility that gives us to explore more intimate venues. While the group does not know one another to start we find a strong connection by the end of our time together because of our family style atmosphere, activities, and size.
I have been to Hungary multiple times in a number of different situations throughout the years and every experience has been wonderful but there is no question that a visit with an experienced tour guide is an opportunity not to be missed. Even if you have been to Hungary before, a tour with Magyar Living in Hungary will be fun, educational, and a great opportunity to explore a variety of Hungary's treasures.      ~ Liz
In 2020, each tour will include:
12 nights in 4 star hotels (or best in region)
2 meals each full day
Ground transportation in a/c coach
Full time, bilingual tour guide
All entrance fees
Local, English speaking guides
Time in the countryside
Airport transfers in Budapest
Please click on each tour below to see more specific details, including price and early bird discounts. If you have any questions, please contact us at 1-800-786-7851.
Easter and Folk Traditions in Hungary
April 6 – April 18, 2020  
Celebrate the Easter season with visits to Hollókő, Lillafüred, Kisgyőr, Gödöllő, Budapest, and the Tokaj Wine Region.
~    ~    ~    ~    ~    ~    ~    ~    ~    ~    ~    ~    ~    ~
1956 Revolution Memories Trail
June 13-25, 2020
Sopron, Lake Balaton, Keszthely, Budapest, Austria, and the Bridge at Andau with a special emphasis on the events of the Hungarian Revolution of 1956!
~    ~    ~    ~    ~    ~    ~    ~    ~    ~    ~    ~    ~    ~
Folk Art and Culinary Tour
September 26 – October 8, 2020
Enjoy a special emphasis on folk art and food in Kecskemét, Szeged, Kiskunhalas, Gyomaendrőd, Kalocsa, and Budapest.

Magyar Marketing is a second-generation family business that began in 1988. Our mission is to provide you with resources and encouragement to discover, celebrate, and share your Hungarian heritage with friends and family! To receive our free product catalog, learn about Magyar Living's tours to Hungary, or sign up for our monthly e-newsletter, please email liz@magyarmarketing.com or call 1-800-786-7851.
Check out our ceramic video from our tour in May 2016.