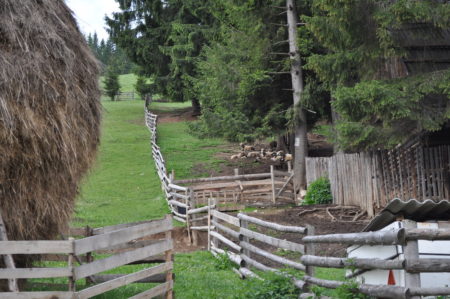 Reserve your spot today!
This tour will focus on the Hungarian communities in the outer Hungary area of Transylvania (Romania).
June 6 – 20, 2019
$3650 per person dbl* for 14 nights – including Korond, Temesvár, Torockó, Sovata, and the Csíksomlyó Pilgrimage.  Single Supplement: $550.
Early Bird Discount $100 (Pay your $500 deposit by July 15th and receive a $100 off your final cost!)
Returning Traveler Discount $100 (Traveled with Magyar Marketing before? We'll deduct $100 from the total!)
*Airfare not included
Transylvania is an area where there are a significant number of Hungarians who work hard to maintain their Hungarian heritage even though the borders have changed and they are now residents of Romania. This border change happened in 1920 as a result of the Treaty of Trianon.
Transylvania is in the middle of Romania and has beautiful high-roofed wooden churches, exceptional architecture, lovely folk art, medieval towns, mysterious castles and a troubled history. Ancient forests, sweet villages, and wonderful folklore create a truly magical atmosphere. Transylvania is probably one of the most natural, unspoiled regions left in Europe. This region is rich in mountainous scenery, untouched nature, fairytale castles, turrets and churches, this area is breathtaking with its forested peaks, sweet waved valleys and sparkling streams of the Salt Land.
14 nights in 4 star hotels or best in region
A/C coach services & English speaking guide
Two meals each full day
Participate in the Csíksomlyó Pilgrimage
Relax at the spa in Szováta
Visit the artists and shops in Korond
Tour the Vajdahunyad Castle
Visit St. Anna's Lake, the Mossy Bog, Red Lake and Békás Szoros
Enjoy the day in Kolosvár
Picnic in the Hargita Mountains
Explore the salt mine in Torda
Spend the day in Torockó and participate in a Transylvanian cooking class
We will meet in Bucharest at the airport and we will finish our trip in Budapest. You can extend your trip if you would like to spend more time in Hungary. Contact liz@magyarmarketing.com or call 1-800-786-7851 for our "quicklook" informational sheet and day-to-day itinerary.
Interesting in joining us? Please call 1-800-786-7851 or email liz@magyarmarketing for a day-by-day itinerary and registration form.