Magyar Marketing Newsletter #129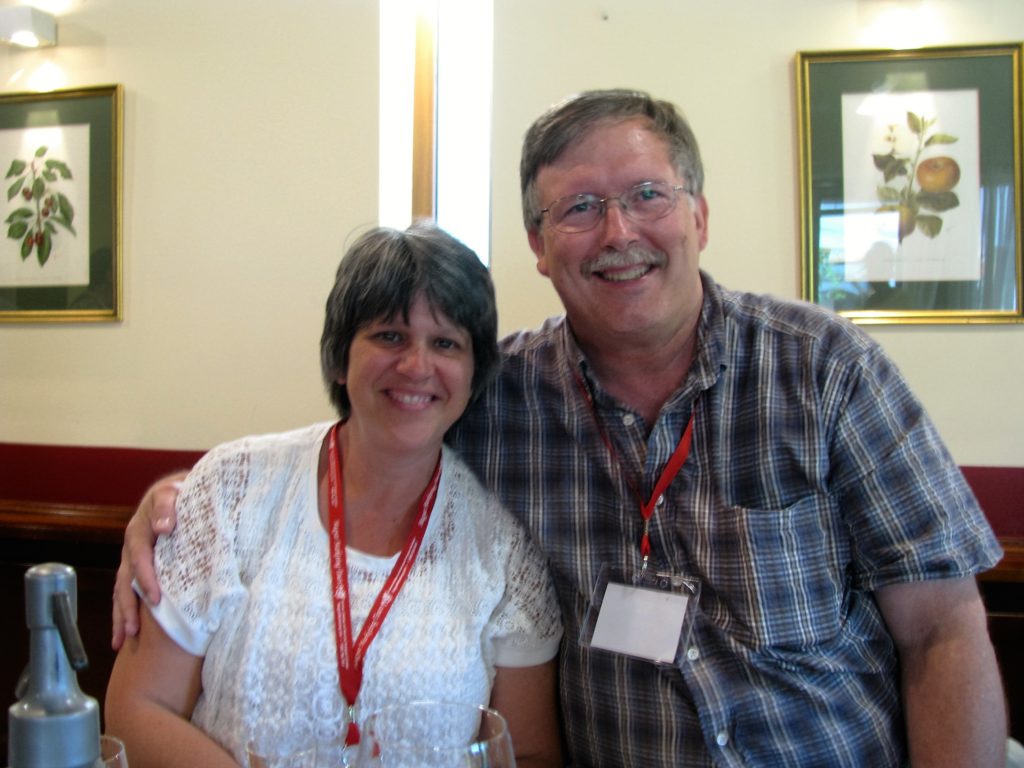 May 2017 Newsletter
Welcome!
Isten Hozott!
We are in the process of moving Magyar Marketing and Magyar Living into our new business space in Evansville, Indiana. Due to relocation, a Hungarian conference I am attending, and back-to-back Magyar Living tours in June, we will only be able to ship orders May 18 – May 24th and after July 5th. I sincerely apologize for the inconvenience but there really is no way around it. We appreciate your patience as we work through the process. The website will remain active while we are out of town but your order will not ship outside of the times listed above. Email is the best way to reach me if you have any questions during this time: liz@magyarmarketing.com
Magyar Marketing and Magyar Living are partner businesses with the same objective: to assist people as they discover, celebrate, and share Hungarian heritage. MagyarMarketing.com continues to be our online store and MagyarLiving.com features various points of connection for Hungarians, mainly in the United States, and our tours to Hungary. The change is mainly technical but you might have noticed that our posts and videos contain one or the other or both names. Our goal is to communicate that while they are two separate websites they are both our businesses. They share a common purpose but separate roles. Magyar Marketing contains the product line and Magyar Living has the educational focus.
We are looking forward to being back in Indiana. We will be closer to our eldest two children (and their sweet spouses) even though we will miss the vibe and fun of New York. Hannah and Elizabeth will stay in New York for the summer and we are looking forward to having the whole Vos crew together in the fall. It has been wonderful to be so close to so many Hungarians and Hungarian events while we have been in New York. We have met a lot of great people and we will always treasure our time here!
I am excited because it works out that my sweet husband, Don, can join me for both of our tours this June! [above is a photo from our tour in May 2016]. We will spend the first two weeks in Transylvania where we will visit the ethnically Hungarian areas of Csikszerda, Gyimesbükk, Székelyudvarhely, Torocko, Kolozsvár, and participate in the Csíksomlyó Pilgrimage with some lovely people. The following two weeks we will explore Budapest and mainly cities in western Hungary: Pannonhalma, Győr, Sopron, Sárvár, Őrség National Park, Lake Balaton, Balatonfüred, Tihany, Veszprém, Herend, Pécs, Szekszárd, Mohács, and the Villány Wine region with another great group of folks!
Interested in traveling to Hungary? We have a lovely time meeting folk artisans, eating incredible food, sampling wonderful wines in family wineries, and exploring the beauty of Hungary! If you would like information on our upcoming tours, please email me at liz@magyarmarketing.com as that is the best way to communicate with us until we are back from our tours! Click here to view a video montage of our recent tours to Hungary!
**   **   **   **   **   **   **   **   **   **   **   **   **   **   **   **   **
Csókolom!
There are a lot of great resources on the internet! One of them is Daily Magyar and if you want to review or be exposed to some Hungarian language and culture, I encourage you to catch up with them on Facebook or Instagram or however it works best for you! Even though I knew about this tradition, this is a nice and concise explanation. When I was with my younger cousin a few years ago we walked around her village in Hungary and she always greeted her neighbors with "Csókolom!!"
**   **   **   **   **   **   **   **   **   **   **   **   **   **   **   **   **
Meet our daughter, Elizabeth!
Elizabeth has a great time making videos with a Hungarian theme and we love to share them with our readers! Be sure to subscribe to the Magyar Living YouTube channel to keep up with what she is doing! Here is a little more about Elizabeth, in her own words:
Between my excitement to graduate from college and go back to Hungary, I have a lot to look forward to this summer. Although I have loved getting to explore Hungary with my immediate family and get to know our relatives there, I am excited to participate in Reconnect Hungary 2017. I haven't had the opportunity to explore Hungary with peers, and I can't wait to spend a couple of weeks getting to know Hungary through a different lens and with a group of friends I have yet to meet.
But first, I look forward to finishing up this semester! I will officially graduate in August, but I'll be participating in commencement next weekend. I will be graduating with a B.A. in Liberal Studies with a concentration in New Media and Digital Production. I have loved having the opportunity to share my Hungarian heritage with my classmates through my projects! In my years at Concordia College-New York I have created Hungarian-themed websites, animations, podcast episodes, interactive videos, and even a brief documentary about Magyar Marketing.
If you would like to view some of my work, you can check out my YouTube channel! Go to Youtube.com/user/ThatHungarianChick or search ThatHungarianChick on YouTube. Make sure to subscribe with your Gmail or YouTube account so you don't miss any new videos!
**   **   **   **   **   **   **   **   **   **   **   **   **   **   **   **   **
Upcoming Hungarian Events
There are events coming up in Belmont CA, Washington DC area, Wallingford CT, and Atlanta GA. You can click on this link to get the details. As soon as I get the information for the events coming up in Chicago IL,  Cleveland OH, Hiram OH, Parma OH, Ligonier PA, Toledo OH, and Sarasota FL, I will be sure to let you know about them! If you know of events that are coming up that are not listed, please let me know because we would love to include them all. In the meantime, be sure to keep your eyes open for announcements about these upcoming events in future newsletters or at the Magyar Living website.
In the meantime, be sure to keep your eyes open for and try to attend these upcoming events:
Chicago IL: Gulyás Festival July 8th and 9th
Ligonier PA: Bethlen Communities Annual Scholarship Golf Outing – Saturday, July 29th
Ligonier PA: Bethlen Communities Annual Hungarian Picnic – Sunday, July 30th
Lake Hope State Park, McArthur OH: Itt-Ott August 12-20th https://www.itt-ott.org/en
Toledo OH: Annual Birmingham Ethnic Festival – August 19-20th
Hiram OH: William Penn Picnic Saturday, August 26th
Parma OH: Hungarian Scout Festival/Picnic Sunday, September 3rd
Chicago IL: Taste of Hungary Saturday, September 9th
Hiram OH: Harvest Festival ~ Szüreti Mulatság Sunday, September 10th
Wallingford CT: Hungarian Festival Sunday, September 17th
Atlanta GA: Hungarian Festival Sunday, September 24th
Sarasota FL: Hungarian Festival October 14th & 15th
**   **   **   **   **   **   **   **   **   **   **   **   **   **   **   **   **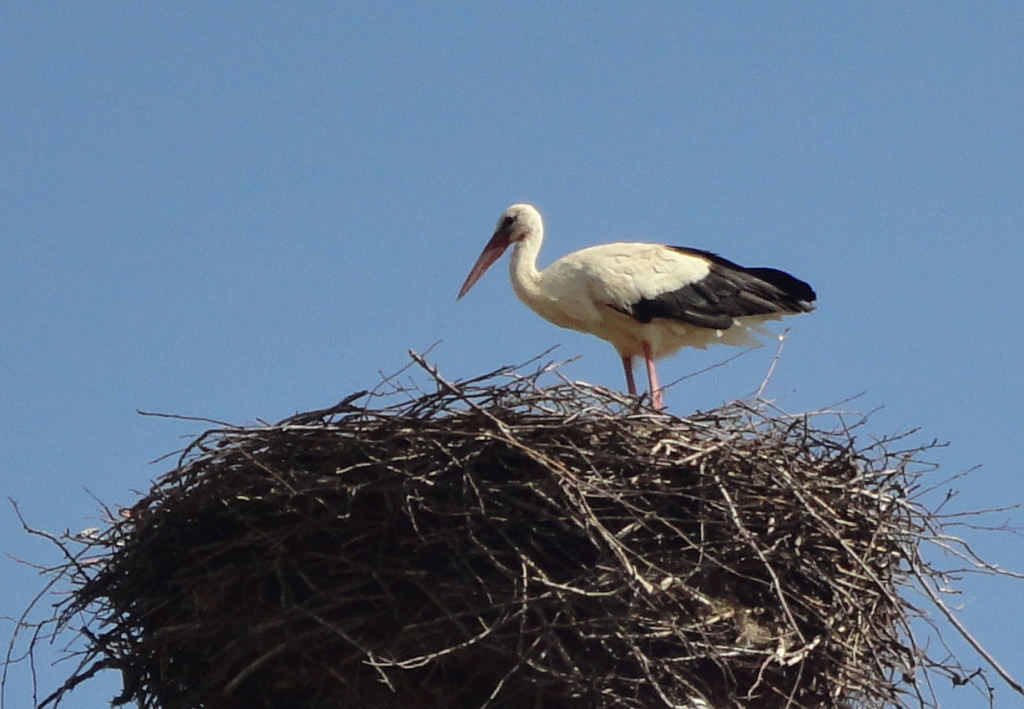 Stork Webcam ~ Gólya Kamera
If you find yourself with a few extra moments, stop in from time to time and check out this live feed of a stork's nest in Hungary! When you click on the link, scroll down a little to see it. Keep in mind, Hungary is at least 5 hours ahead of USA time so if things are dark, there is a good chance that most of Hungary is sleeping! Röszke is a village in Csongrád county, in the Southern Great Plain region of southern Hungary. The nearest town, Szeged, is 15 kilometers from Röszke.
**   **   **   **   **   **   **   **   **   **   **   **   **   **   **   **   **
If you are headed to Budapest…
Traveling to and from the Budapest airport just got a little bit easier!  Check this out! 
Many of you know that last summer I had some extended time in Hungary. I studied Hungarian at the Debrecen Summer School (Debreceni Nyári Egyetem) but also had an opportunity to explore some other places in preparation for our tour offerings in 2018. I went to the Hospital in the Rock and the tour was fascinating! It is definitely something to consider if you are traveling to Budapest! To learn more about it, click here!
If you enjoy the information we share in our monthly newsletters and you know of others who love their Hungarian heritage, please forward this newsletter to them! Thank you!
Check out last month's newsletter here!
Wishing you all the best!

Minden jót!
Liz and Don Vos
Lauren and Josh, Landon and Grace, Elizabeth and Hannah
1.800.786.7851
liz@magyarmarketing.com
To shop: Magyar Marketing
To read our articles and learn about our tours: Magyar Living
Magyar Marketing is a second-generation family business that began in 1988. Our mission is to provide you with resources and encouragement to discover, celebrate, and share your Hungarian heritage with friends and family! To receive our free product catalog or learn about our tours to Hungary, please email liz@magyarmarketing.com or call 1-800-786-7851.