Magyar Marketing Newsletter #131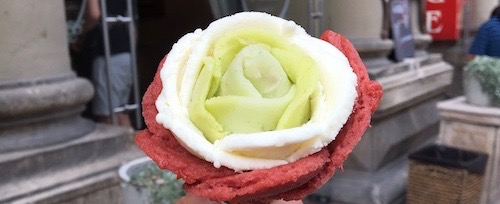 Welcome!
Isten Hozott!
July 2017
Hello! Szia!
It is pretty steamy now in southern Indiana but we are happy to be back in our routine of morning bicycle rides. We have ridden 52 miles in 4 days and it has been great! I missed it while we were in New York. It wasn't impossible to do there but it took a lot more effort to coordinate our biking because we either had to travel to a riding spot with our bikes on the bike rack or ride in the streets in order to get to the path. I am never a big fan of riding in the streets with all the distracted drivers out there! In between bike rides we are working on the new Magyar Marketing catalog, finalizing all the details for our upcoming tours, and traveling to a variety of Hungarian events. We hope to see you somewhere along our path!
    ***    ***    ***    ***    ***    ***    ***    ***    ***    ***    ***    ***    ***    ***    ***    ***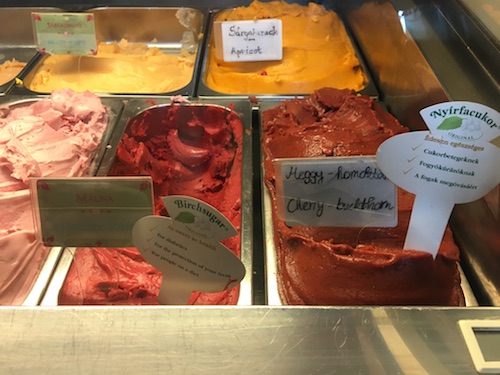 Ice Cream in Hungary!
Have you been to Hungary and tried the ice creams and sorbets? Wowee! What a fun summer treat!  I know I am not alone in my ice cream fascination when traveling in Hungary. I have met many people who enjoy the fun of all the unusual flavors like Cherry Buckthorn, Lemon Basil, Eszterhazy Torta, Lavender, White Chocolate Lavender, Apricot, Cantalope, and Cardamom Cherry. And that is just a brief sampling of the options. The variety of flavors is amazing — so amazing that you almost have to have a frozen dessert every day in order to sample them all! It can easily become a part of a daily routine!
    ***    ***    ***    ***    ***    ***    ***    ***    ***    ***    ***    ***    ***    ***    ***    ***
Proud and Torn: How My Family Survived Hungarian History
Utilizing graphic storytelling and animation, "Proud and Torn: How My Family Survived Hungarian History" is a visual, interactive history of a rural Hungarian family c. 1848 – 1956. Most histories of Hungary focus only on the nation's 'great me', emphasizing high politics, aristocrats, and the view from Budapest. But there is so much more to the story! Agricultural workers, small-town residents, women, and other forgotten individuals, like the Fábos family, all lived and made Hungarian history. Check out Proud and Torn!
    ***    ***    ***    ***    ***    ***    ***    ***    ***    ***    ***    ***    ***    ***    ***    ***
Upcoming Events!
We would like to encourage you to attend the Hungarian events and support the organizations that are working hard to carry on Hungarian traditions in your area! If there is a way to contribute your time and talents, I would encourage you to get involved! We love traveling to Hungarian picnics and festivals because we enjoy the opportunity to meet so many of our customers face-to-face as well as learn how different areas of the U.S. have found fun and unique ways to share their Hungarian heritage. We know these special events are a lot of work for the volunteers but it builds and strengthens the greater Hungarian community!
Click here to see what events are coming up! We will be at quite a few of the listed events so please stop in and say "hello" at our tent and ask me for some tour details.
    ***    ***    ***    ***    ***    ***    ***    ***    ***    ***    ***    ***    ***    ***    ***    ***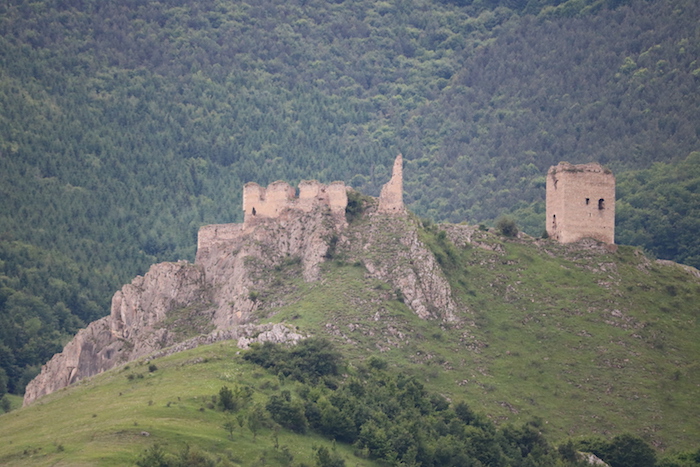 Our Recent Travels
We spent a lovely two weeks in Transylvania and then two weeks in Hungary and it was so much fun! We had a variety of travelers from around the U.S., many of whom did not know one another before but came away with some new friends they treasure along with some fantastic memories of Hungary.
Naturally, we had some wonderful food, wine, and pálinka and saw some beautiful countryside but we also had the opportunity to learn about an orphanage in Transylvania, see some stork families gathering for dinner, take a boat ride on Lake Balaton, and learn about the Hungary's fascinating history at nearly every turn. The week we were leaving the sunflower fields were just starting to flower and things were looking lovely. I can't wait to go back because there is always something to explore no matter which season we travel!
If you would like to see Hungary and travel with a great group of people, we have four options coming up. Send me a message for the itinerary and pricing on the tour that fits into your schedule!
September 28 – October 8, 2017 Wine and Culinary Tour featuring Eger, Tokaj, and Etyek
February 1-12, 2018 Winter Traditions:  Lillafüred, Budapest, Miskolc, Mezőkövesd, Tokaj Wine Region, Harkány, Pécs, Mohács and the Búsó festival
June 17 – 29, 2018 Summertime in Hungary: Kecskemét, Szeged, Gyula, Budapest, Ópusztaszer, and a day in nearby Serbia.
September 23 – October 5, 2018 Wine and Culinary Tour featuring Szekszárd, Siklós, Harkány, and Budapest
    ***    ***    ***    ***    ***    ***    ***    ***    ***    ***    ***    ***    ***    ***    ***    ***
Direct Flights to Budapest from the U.S.!
LOT Polish Airlines will offer direct flights from Budapest to both New York and Chicago starting in May 2018. Click here for more information!
If you missed our newsletter from last month you can check it out here!
Wishing you all the best!
 Minden jót!
Liz and Don Vos
Lauren and Josh, Landon and Grace, Elizabeth and Hannah
1.800.786.7851
liz@magyarmarketing.com
To Shop: Magyar Marketing
Tour Information: Magyar Living
Magyar Marketing is a second-generation family business that began in 1988. Our mission is to provide you with resources and encouragement to discover, celebrate, and share your Hungarian heritage with friends and family! To receive our free product catalog or learn about Magyar Living's tours to Hungary, please email liz@magyarmarketing.com or call 1-800-786-7851.