Magyar Marketing Newsletter #137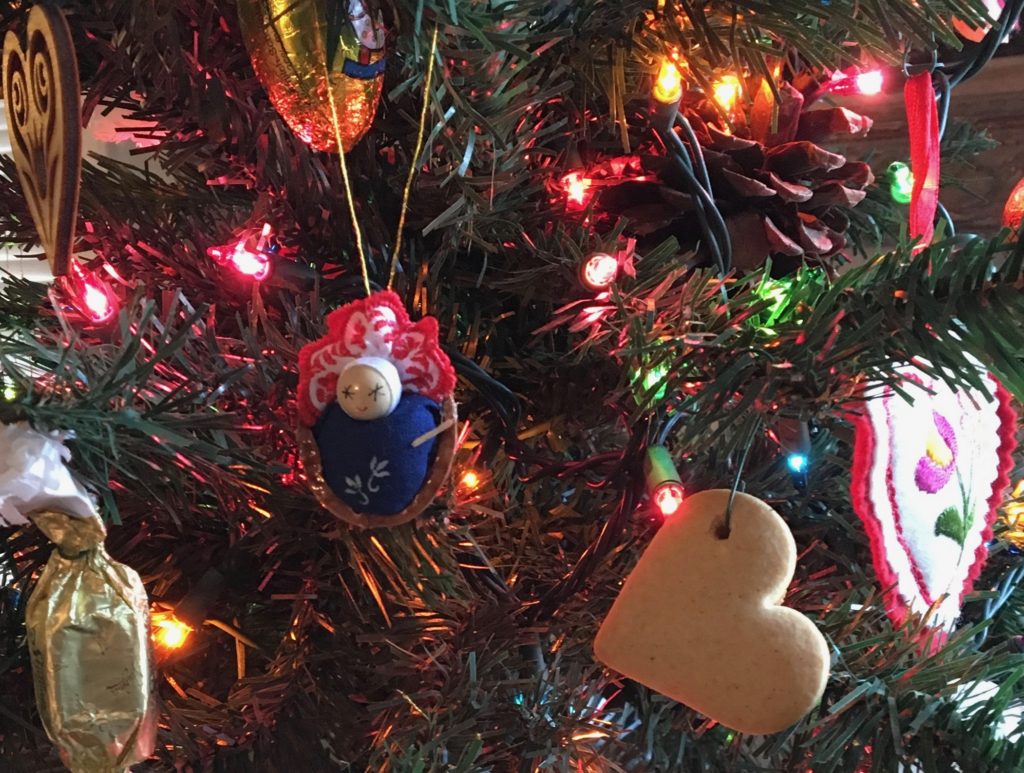 December 2017
Welcome! Isten Hozott!
Merry Christmas! Boldog Karácsonyt!
We are busy taking orders and shipping out packages all across the country! While the days are busy, they are also fun! We have amazing customers, many who are more like friends, which is one reason we love what we do! If you have delayed your order for this year, don't wait any longer! We have flown through the SZALONCUKOR and KONYAKOSMEGGY but, thankfully, I ordered extra this year. We also have limited quantities of tepertős pogácsa and pozsonyi kifli (walnut or poppyseed) but you do need to call me at 1-800-786-7851 to place an order for those specialty items. I don't put them on the website. WALNUT or POPPYSEED ROLLS are still available and we have been shipping them across the country! Order yours today!
Ordering Deadlines for the Holidays
To guarantee receiving things in time for gift giving, please order now. We can always set aside your order and ship it the week of December 11th. This way you will be sure to get the items you would like but they won't be shipped right away.
If you don't live near a Hungarian butcher or have access to homemade kolbász, we offer a variety of Hungarian-style meats! Looking for a great appetizer? We have several to choose from! Check out our selection here!
Looking for our new products? CLICK HERE!
————————————————-
Cooking Traditions
I need to challenge myself every month to make different Hungarian dishes. If I don't, I tend to rely on the things I know and I don't branch out into new experiences. In November, I decided I was going to bite the bullet and make a batch of stuffed cabbage. I had never made it before and it was time. My sweet husband helped me and he gave it two thumbs up! Earlier this week, my son had made a special request for rakott krumpli which is always a winner in our family. We had many hands working together to make it!
My December challenge will be to make homemade szaloncukor. Of course, this item can be easily bought these days but there was a time when families made their own. I love the idea of connecting with my Hungarian traditions even though I live in a different time and place. My family line has been in the United States for over 100 years so yes, things are different, but in some ways, things are the same. We gather around the table for good meals, we share experiences in the kitchen, and remember those who have gone before us. I am not very creative in other ways, but I am happy to cook and bake and experiment in the kitchen. Do you have a favorite Christmas pastry that is a must in your family? I would love to see the recipe, a photo of the finished product, and even a photo of those who took part in the cooking! Invite kids, grandkids, siblings, parents, grandparents, cousins, and friends into the kitchen to work with you! That is where the memories are made!
————————————————-
Mikulás Nap
December 6th is the name day of Miklós, and children especially love this day because for them it is Mikulás Nap. St. Nicholas Day is celebrated in many countries in Europe and is a special tradition that you can start in your family too! Children shine their shoes or boots and put them outside the door on December 5th. The Hungarian Santa, called Mikulás, (Mee-ku-lash) visits children in the early morning hours on December 6th, St. Nicholas Day. If the child has been good, Mikulás fills the boot with goodies – traditionally with candies, tangerines, walnuts, apples, dates and chocolate Mikulás figurines. Many children also receive small toys and books. If the child has been only a little naughty, the boot will contain a bundle of twigs (like a "switch"). If the child has been very naughty, then they will get lumps of coal or potatoes. Since no child is perfectly well behaved, most get the switch and the treat. There is no Mrs. Santa in Hungary, but Mikulás often travels with one or two small evil goblins, called krampusz (kromm-puhs).
We did not do this tradition regularly when I was growing up but I wish we had. The only time I remember doing it was when I was 9 years old and we were in Hungary for 5 months and our time there happened over St. Nicholas Day. Sadly, I didn't remember it until many years later, when our kids were older. But, this will be something that gets passed along to our grandchildren when we have some!
————————————————-
A Sweet Hungarian Christmas Song
Pásztorok, Pásztorok
Pásztorok, pásztorok örvendezve       Come shepherds, joyfully, come one and all.
Sietnek Jézushoz Bethlehembe           Hasten to Jesus in Bethlehem's stall.
Köszöntést mondanak a kisdednek.      Give thanks and praise to the child that you find.
Kiváltságot hozott az embernek.             He is the Savior for all of mankind.
Click here to see our collection of Hungarian Christmas carols sheet music with both the Hungarian words and English translations it at our website. This is a wonderful resource and can be used for all generations! Playing and singing Hungarian Christmas carols is a great way to infuse Hungarian music, language, and traditions into a family. And many Hungarian families have at least one musician in the house! If you have an aging parent or grandparent who is struggling with memory issues, an old-fashioned Hungarian Christmas carol sing-along might be something to consider. Some people who struggle with memory loss can remember many things from their very early years and if Hungarian was their first language, Hungarian folk songs or Christmas songs may create an opportunity for meaningful engagement.
————————————————-
Happy Hungarian ~ Moody Magyar Mug
Our Happy Hungarian ~ Moody Magyar mug is back in stock! Hungarians are very passionate people and with that passion comes a range of emotions! This two sided mug let's you reveal how you are feeling during each cup!
CLICK HERE to order!
————————————————-
Chase Away the Winter Blues! Join us in February!
Interested in learning more about winter traditions in Hungary? Join us in February for Magyar Living's "Winter Traditions" Tour! A visit to Hungary is a great way to chase away the winter blues and experience something new! We will visit spas in Lillafüred and Harkány, the Kocsonya Festival in Miskolc, and  visit a variety of folk artisans in addition to taking part in the Busó Festival! Of course, we will also sample pálinka, Hungarian wines, and eat wonderful food! We have a great itinerary planned. For me, the highlight will be the Busó Festival in Mohács! Here is a video segment about this centuries old tradition! Come. See for yourself! Email liz@magyarmarketing.com for more information!
The "Busójárás" is an ancient tradition in the southern Hungarian city of Mohács . The Sokače, a Slavic folk, wore scary blood tinted masks made of sheepskin, huge furs, cowbells on their belts and with clappers in their hands they chase away winter every year with the power of fire symbolizing the sun. Women with their faces covered and men dressed in wedding attire accompany the loud Busó's on their journey. It is said a long time ago they went from house to house and told their blessings and carried out spells. In return they were feasted by the owners. The Busójárás was listed on UNESCO's Cultural Heritage of Humanity in 2009.
————————————————-
Have you missed a newsletter? Check out the last issue here!
Would like to receive our e-newsletter each month? We can add you to the list! We can also send you our catalog by mail or information on our upcoming tours to Hungary, please email your complete name and mailing address to liz@magyarmarketing.com and let me know what you are interested in receiving and we will make sure you are on the right list.
Boldog Karácsonyt és Boldog Új Évet!
Merry Christmas and Happy New Year!
Liz and Don Vos
Lauren and Josh, Landon and Grace, Elizabeth and Hannah
Our mission is to provide you with resources and encouragement to discover, celebrate, and share your Hungarian heritage with friends and family!
1.800.786.7851
liz@magyarmarketing.com
To Shop: Magyar Marketing
To Read Our Articles: Magyar Living
LIKE us on FACEBOOK and FOLLOW us on INSTAGRAM!
Join the conversation! We often share last minute items of interest between each newsletter on our Facebook page and interesting photos on Instagram. It's just another fun way to be connected!
Facebook: Magyar Marketing
Instagram: magyarmarketing
Twitter: @MagyarMarketing