Magyar Marketing Newsletter #133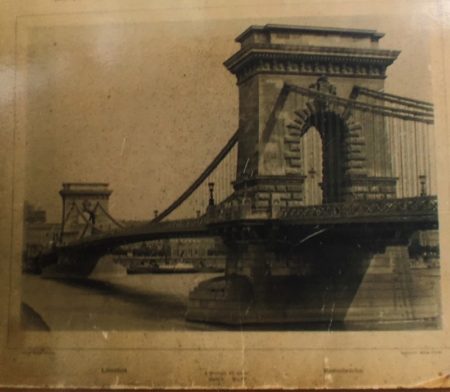 September 2017
Welcome!
Isten Hozott!
It has been great fun seeing so many people we know at the various festivals this year! I can hardly believe we have been so many different places in one year. We have reconnected with old friends and customers as well as new folks who see our Facebook and Instagram posts. I find it very encouraging that there are so many people passionate about their Hungarian heritage. Whether it is one person teaching just one other person how to make a Hungarian meal or the many, many volunteers it takes to execute a Hungarian picnic or festival it all adds up to sharing the fun of being Hungarian. Keep it up!
            * * * *     * * * *     * * * *     * * * *     * * * *     * * * *     * * * *     * * * *    * * * * 
Upcoming Hungarian Events! 
Magyar Marketing will be at the Pig Roast at the Hungarian American Cultural Center in Taylor, MI on Saturday, September 16th.  Stop in to pick up some delicious food, have a little Hungarian fun, and get some special shopping done! We are excited that the Pig Roast worked in our schedule and we are excited to be able to see some old and new faces.
CLICK HERE for other upcoming events! We are unable to attend every event but we have worked hard to attend a variety of events in a number of places this year. Do you have an event you would like us to attend as a vendor? Please contact us at liz@magyarmarketing.com and let us know the date, location, and particulars. It might just be something that works out! At any rate, if you email a promotional poster of your event we will post it and spread the word!
            * * * *     * * * *     * * * *     * * * *     * * * *     * * * *     * * * *     * * * *    * * * * 
THE CHAIN BRIDGE by Albert Turak
The inspiration behind the drawing began when my father left Hungary in 1928 and brought the photo of the bridge with him to Buenos Aires, Argentina. As a young man I fell in love with the architectural details and history of the bridge. In 1950, I had entered a technical school for five years and it was during this time I decided to draw the Chain Bridge. It took me over a year to draw and I completed it in 1953. I gave this drawing to my father as a gift for his 60th birthday. When my father passed away, the drawing was returned to me. After moving to Arizona in 1964, the drawing had been misplaced for a period of time in an old suitcase. It is now hanging in my home office. This drawing has led me to continue the art of landscapes. [Read more…]
This beautiful giclee is available for purchase. Mat and frame are not included. Please contact liz@magyarmarketing.com for details.
            * * * *     * * * *     * * * *     * * * *     * * * *     * * * *     * * * *     * * * *    * * * * 
MAP PENDANTS AND KEY CLIPS 
As we travel to different festivals we always take our display Map of Old Hungary that includes the borderlines of current Hungary.  There is always a lot of conversation around the map from people looking for their ancestral city to those who are curious about the Treaty of Trianon and how the borders have changed and the challenges that decision has presented to those who endeavor to maintain their ties to Hungarian language and culture over the last 100 years. For those who love genealogy or just want to keep the name of your ancestral city alive in the family, we have created a special pendant and key clip and both can be customized to include the city or village you or your ancestors came from. Ever since we have introduced these they have been very well received! If you want to know if your city or village is available, please email me with the name and I will get back to you!
            * * * *     * * * *     * * * *     * * * *     * * * *     * * * *     * * * *     * * * *    * * * * 
Jozsef's Premium Paprikash Sauce is back! 
Sharing Hungarian traditions is very important and one of the easiest ways is through food! If you are longing for some delicious Hungarian comfort food without all the fuss, just add chicken to this simmer sauce (and in our house, sour cream at the very end) for a wonderful meal of chicken paprikás!
Even though I know how to cook chicken paprikás from scratch I don't always have the time or the energy. If you are new to Hungarian cooking, this is a great way to get started. If you are the one who knows the treasured Hungarian recipes in your family, please let the younger generation in the kitchen while you cook so the traditions will carry on long after you are gone! Jó étvágyat!
            * * * *     * * * *     * * * *     * * * *     * * * *     * * * *     * * * *     * * * *    * * * *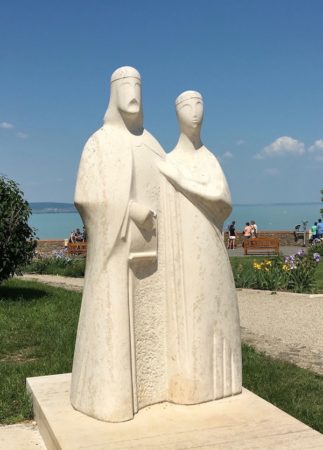 Coming Up: Magyar Marketing's 2017-2018 Catalog
We are working on the new Magyar Marketing catalog and would love to make sure you receive it when it is ready to mail! We will have our featured product line and tour details for 2018. Our website is the best place for current product information because it would cost far too much to list everything we carry but you can get a strong sense of who we are and what we do from the printed catalog.
If you are not on our mailing list (or you are not sure) please email liz@magyarmarketing with your complete name and mailing address. If you have family or friends you think may want to receive our catalog, we can send them one as well so either include their information or share this email with them and have them contact us directly.
Keep your eyes open! We hope to have them mailed out in late September or early October!
            * * * *     * * * *     * * * *     * * * *     * * * *     * * * *     * * * *     * * * *    * * * *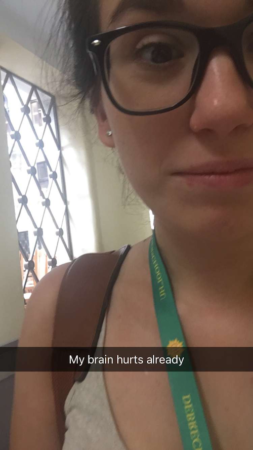 Summer School in Debrecen by Elizabeth May Vos
If you would like to learn Hungarian, what better way to do it than going to Hungary itself? The Debreceni Nyári Egyetem has a 4 week summer course for foreigners learning Hungarian and this summer I took part in the second half of the course. I was fortunate enough to receive a scholarship for the course through the Cleveland Hungarian Development Panel so that was a great bonus! I returned from Reconnect Hungary on July 3rd, and by July 29th I was flying back over the Atlantic to improve my Hungarian.
I have been learning Hungarian off and on since 2010, but it's been a few years since I've made substantial progress. The last time I improved significantly was in the spring of 2014, when my sister and I spent four weeks in Hungary, including two weeks staying with our relatives who didn't speak English at all!
But with the help of the summer course in Debrecen, I have become much more comfortable with my Hungarian language skills. Not only did I get to spend almost 5 hours a day getting language instruction alongside a few other students, I also had the opportunity to spend my evenings exploring Debrecen or participating in Hungarian cultural activities sponsored by the Debreceni Nyári Egyetem. If you're looking to learn or improve your Hungarian, I highly recommend this summer program.
Click here to learn more about the summer Hungarian language program in Debrecen!
            * * * *     * * * *     * * * *     * * * *     * * * *     * * * *     * * * *     * * * *    * * * * 
Tours to Hungary in 2018
We would love to have you join us on one of our tours to Hungary in 2018! Deposits and initial payments are already due for the first two trips so please contact me to reserve your space! Here are the dates but I don't have all the info up on the website yet so if you want more details on a specific trip, please email liz@magyarmarketing and I will get it out to you!
February 1-12, 2018 Winter Traditions:  Lillafüred, Budapest, Miskolc, Mezőkövesd, Tokaj Wine Region, Harkány, Pécs, Mohács and the Búsó festival.
June 17 – 29, 2018 Summertime in Hungary: Kecskemét, Szeged, Gyula, Budapest, Ópusztaszer, and a day in nearby Serbia.
September 23 – October 5, 2018 Wine and Culinary Tour featuring Szekszárd, Siklós, Harkány, and Budapest.
            * * * *     * * * *     * * * *     * * * *     * * * *     * * * *     * * * *     * * * *    * * * *
 LIKE us on FACEBOOK and FOLLOW us on INSTAGRAM!
Join the conversation! We often share last minute items of interest between each newsletter on our Facebook page and interesting photos on Instagram. It's just another fun way to be connected, particularly as we will be on our 2017 Wine and Culinary tour at the end of this month! Each day we will post a few photos of the fun things we are doing! Even if you are unable to travel with us you will love to follow along and see what we are up to!
CLICK HERE to see last month's newsletter!
All the best!
Minden jót!
Liz and Don Vos
Lauren and Josh, Landon and Grace, Elizabeth and Hannah
Our mission is to provide you with resources and encouragement to discover, celebrate, and share your Hungarian heritage with friends and family!
1.800.786.7851
liz@magyarmarketing.com
To Shop: Magyar Marketing
To Read Our Articles: Magyar Living
Find additional content, photos, and more here:
Facebook: Magyar Marketing
Instagram: magyarmarketing
Twitter: @MagyarMarketing