Magyar Marketing Newsletter #127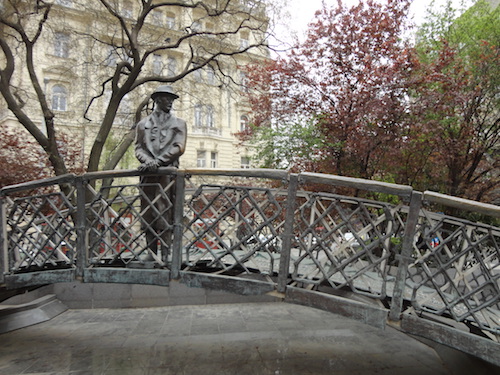 March 2017 Newsletter
Welcome! Isten Hozott!
Spring is around the corner in New York and I am so excited! We have had a few days of 70-degree weather in the northeast and I must say I am ready for sunshine and warmer temperatures!
We have heard from a few people that ordering from the website has not been a smooth process. Thank you for letting us know and please accept our apologies! Our webmaster is looking into the issue and we hope to have it resolved soon. You are always welcome to call in your order if you are having problems. Even though this might not be as convenient, it does allow us the opportunity to chat together in case you have any questions about the items you are ordering.
~   ~   ~   ~   ~   ~   ~   ~   ~   ~   ~   ~   ~   ~   ~   ~   ~   ~   ~   ~   ~   ~   ~   ~
We are having a sale!
We don't often have sales but we are in the midst of one right now! We have noodles, jams, books, Christmas ornaments, and many other items are on sale! Here is a link to our sale area…
Now is a great time to stock up on a few things and do some gift shopping because we are going to be closed for an extended period of time from April 15th – July 15th. We have a crazy schedule this summer as I will be out of the country for a month. And, to top it off, we are moving too! We will keep you updated as things progress.
~   ~   ~   ~   ~   ~   ~   ~   ~   ~   ~   ~   ~   ~   ~   ~   ~   ~   ~   ~   ~   ~   ~   ~
Find us in Phoenix and Albuquerque!
We will be in Phoenix and Albuquerque in March! I am looking forward to exploring the south and west U.S. and visiting with people at Hungarian events in both towns. Here is a poster about the Phoenix event and the website for the Hungarian Reformed Church of Phoenix! Did you know there was a Hungarian-American Club of New Mexico? If you click on these links you can get to know these two organizations and figure out how to get connected!
If you will be at either event, please come say "Hello"! We don't get to this area of the United States very often so we are excited to be able to have the opportunity to connect face-to-face! Here is a link to other events happening in the U.S. We have listed what we know about that comes in the format we can post. If your club would like some free advertising for their events, we provide this service to the Hungarian – American community at no charge! Please have someone from the club or church get in touch with me at liz@magyarmarketing.com.
~   ~   ~   ~   ~   ~   ~   ~   ~   ~   ~   ~   ~   ~   ~   ~   ~   ~   ~   ~   ~   ~   ~   ~
Conversation starters, wedding ideas, and business recommendations
We recently had a little fun on the Magyar Marketing Facebook page with the question pictured here. The answers are always fun to read!
If you would like some ideas on how to add a Hungarian touch to an upcoming wedding or other family event, we have gathered some ideas here! It is easy to sneak in some Hungarian fun to almost any event and if you treasure your Hungarian heritage then you are probably the best person to share it!
Do you have a "shout out" for a small Hungarian business (a local bakery, restaurant, or butcher) you think others should know about? We would love to feature them! Please send me an email telling me why – what is it you love about this place? And be sure to provide the owner's name and contact information in your email. In the upcoming months we will try to connect with them and feature them in our new Business of the Month feature.
~   ~   ~   ~   ~   ~   ~   ~   ~   ~   ~   ~   ~   ~   ~   ~   ~   ~   ~   ~   ~   ~   ~   ~
Upcoming Tours. Testimonials, and Travel Bingo
We still have a few spots open on each of our tours in 2017! Please get in touch with me if you want to travel with us to Hungary! We would love to have you join us! If you wonder what others think about our tours, please check out our Tour Testimonials. From first time travelers to experienced travelers, our aim is to deliver a wonderful time in Hungary. We take care of the details so you can enjoy the trip. We are busy planning the tour schedule for 2018 and will let you know when things are finalized!
Headed to Hungary soon? If you want to have a little extra fun, send me an email for our free Travel Bingo sheets!
Take a peek at our February Newsletter? Click here!
Let's stay connected! Follow Magyar Marketing on Instagram, Facebook, and Pinterest!
Please share our information with others who love their Hungarian heritage!
Wishing you all the best!
 Minden jót!
Liz and Don Vos
Lauren and Josh, Landon and Grace, Elizabeth and Hannah
Our mission is to provide you with resources and encouragement to discover, celebrate, and share your Hungarian heritage with friends and family!
1.800.786.7851
liz@magyarmarketing.com
To Shop: Magyar Marketing
To Read Our Articles: Magyar Living
Magyar Marketing is a second-generation family business that began in 1988. Our mission is to provide you with resources and encouragement to discover, celebrate, and share your Hungarian heritage with friends and family! To receive our free product catalog or learn about our tours to Hungary and Transylvania, please email liz@magyarmarketing.com or call 1-800-786-7851.