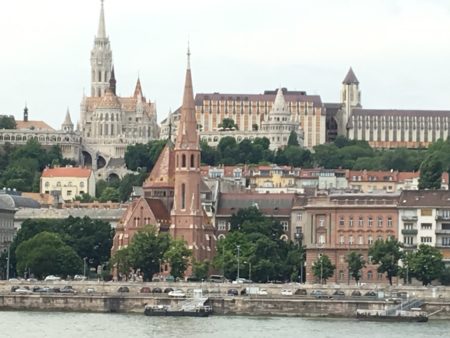 Adventure in Hungary: June 16 – June 30
In order to be on time for the start of this tour all travelers need to be at the Budapest airport by or before 10:30am on June 16th.
Cities in this "inner Hungary" excursion include Budapest and these areas in western Hungary: Pannonhalma, Győr, Sopron, Sárvár, Őrség National Park, Lake Balaton, Balatonfüred, Tihany, Veszprém, Herend, Pécs, Szekszárd, Mohács, and the Villány Wine region. We will explore the architecture of the region and learn about the history of the towns on our path. Join us as we visit wineries and watch folk artisans at work and celebrate Hungary's rich history! The full cost of the land tour (14 nights) is $2500 and is based on double occupancy.
A 12 night option is available if you are limited on time or cash so please let me know if this is something of interest to you.
The package price includes all entrance fees to scheduled programs, two meals per day (with the exception of the last two days in Budapest), 1st class air-conditioned coach, all accommodations, and an English-speaking guide. Flight and travel insurance is not included.
The $500 deposit and first payment is due now with the balance due March 15th. Single supplement is $500 additional.
Why consider a Magyar Marketing tour?
We love to host smaller sized groups and utilize the flexibility that gives us to explore more intimate venues. While the group does not know one another to start we find a strong connection by the end of our time together because of our family style atmosphere, activities, and size.
I have been to Hungary multiple times in a number of different situations throughout the years and every experience has been wonderful but there is no question that a visit with an experienced tour guide is an opportunity not to be missed. Andrea knows Hungarian history and her years of experience in the tourism industry and her passion for sharing Hungary's diverse and rich resources with guests is impressive. She has so much to share and is a delight to be around. Even if you have been to Hungary before, Magyar Marketing's Adventure in Hungary will be fun, educational, and a great opportunity to explore a variety of Hungary's treasures.
Interesting in joining us? Please call 1-800-786-7851 or email liz@magyarmarketing for a day-by-day itinerary and registration form.
Check out our ceramic video from our tour in May 2016.